Welcome, parents and little dancers, to a world where fun meets foundational learning! At Fancy Feet Dance Studio in Bronx, NY, our Mommy & Me Dance Classes provide a unique bonding experience that promotes developmental skills while sprinkling in the joy of dance. Those special smiles, hugs, and giggles between you and your toddler will be cherished forever. Our program is much more than just kids dance classes — it's an experience designed to create lifelong memories.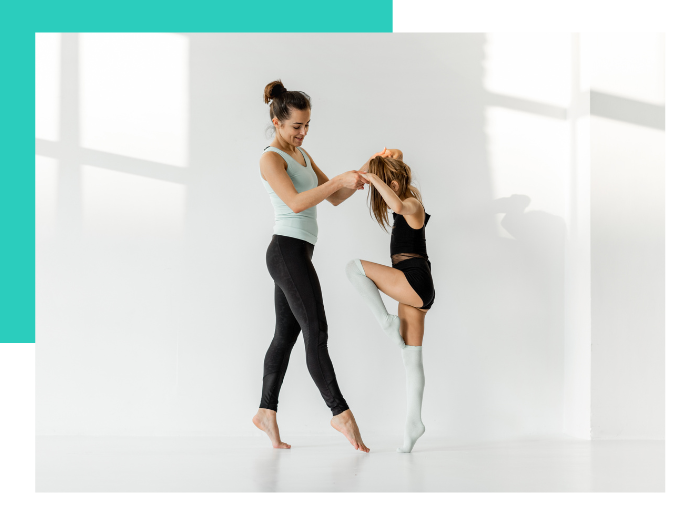 Beyond Just Dancing: Developing Key Skills
At its core, our Mommy & Me class isn't solely about teaching your toddler dance moves. This class is a blend of dance and gymnastics fundamentals, designed specifically for your little one's developmental stage. As we always say here at Fancy Feet, "Nobody Does It Like Fancy Feet!" The class incorporates essential coordination skills and rhythm exercises that not only engage but also educate. Your child will learn important developmental milestones while simply having a blast.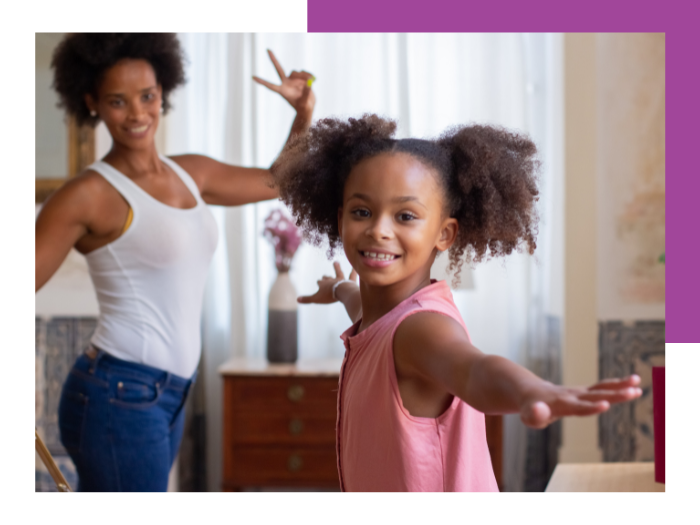 A Teaching Philosophy Like No Other
When you step into our kids dance studio, you're entering a space that has been nurtured by a director with over forty-three years of teaching experience and a Bachelor of Arts degree in dance, drama, and theater. Every instructor at Fancy Feet is trained in the same philosophy and teaching style, ensuring a consistently high standard of technique, style, and performance across all our dance classes for kids. We believe in creating an environment where your child can freely express themselves while learning to move and groove.
Giving Back to the Community: Our Secret Ingredient
We don't just teach — we inspire. Our Fancy Feet instructors extend their expertise and time to local schools, enabling even more passionate children to experience the joy of dance. It's a win-win situation — our community benefits and our instructors continue to grow in unique ways. We carry this same spirit into our Mommy & Me classes, making them a truly enriching experience for both parent and child.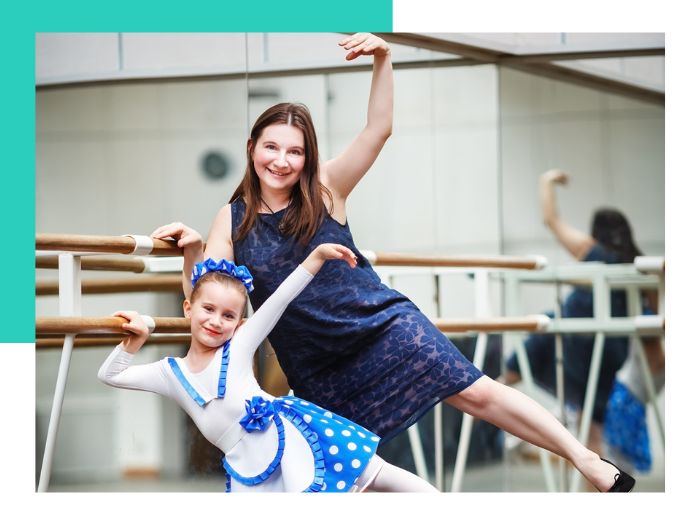 Our Students Learn, Live, and Love Dance!
We take pride in our students, who learn in a fun, loving, and positive environment. Whether your child is a part of our award-winning Children's Dance Company or simply enjoying the Mommy & Me class, we aim to provide a holistic learning experience. Our students have even had the opportunity to perform in places like Walt Disney World and Madison Square Garden. They are taught by a professional teaching staff trained with the Fancy Feet teaching philosophy, and the littlest among them get to share those special smiles and hugs with their favorite person—you!
Join Us for a Mommy & Me Class and Be a Part of Our Fancy Feet Family!
In a world full of dance studios, Fancy Feet stands out because we offer more than just dance classes — we offer a family. Our mission is to develop talent at every level, providing a caring, family environment where everyone is free to express themselves. We're not just a kids dance studio — we're a community where your child can grow in more ways than one. Our dance recital final proceeds even go to charity, with donations to the Ronald McDonald House. Reach out to us to enroll in our Mommy & Me class and let's create those irreplaceable memories together!
So why wait? Come and share those moments and create memories with our Mommy & Me class at Fancy Feet Dance Studio. Enroll today!