Fancy Feet is a Different Kind of Dance Studio
There's something special about learning to dance at Fancy Feet Dance Studio. One of the things that we take pride in is our ability to take something like dance that's already great, and make it even better. From the instructors that we hire to the things that go on behind the scenes, we're simply different from the rest.
Fancy Feet instructors give back to the community by donating their time and expertise to the local schools, which allows for more passionate children to learn this art. It's one of the most rewarding things that we do behind the scenes, but something that has also helped each of our instructors grow in a unique way.
Aside from that, Fancy Feet boasts a director with forty-three years of teaching experience, over forty years in business and a Bachelor of Arts degree in Dance, Drama and Theater, who trains every instructor in her philosophy and style of teaching. We love being able to have the same level of professionalism taught in each class and with the same method so that your children can consistently learn the best way to grow in their dancing career.

...learn in a fun, loving and positive environment.

...have Broadway style dance recitals.

...are taught by a professional teaching staff trained with the Fancy Feet teaching philosophy.

...have Dance Company opportunities for the serious dancer

...have a variety of dance classes from which to choose.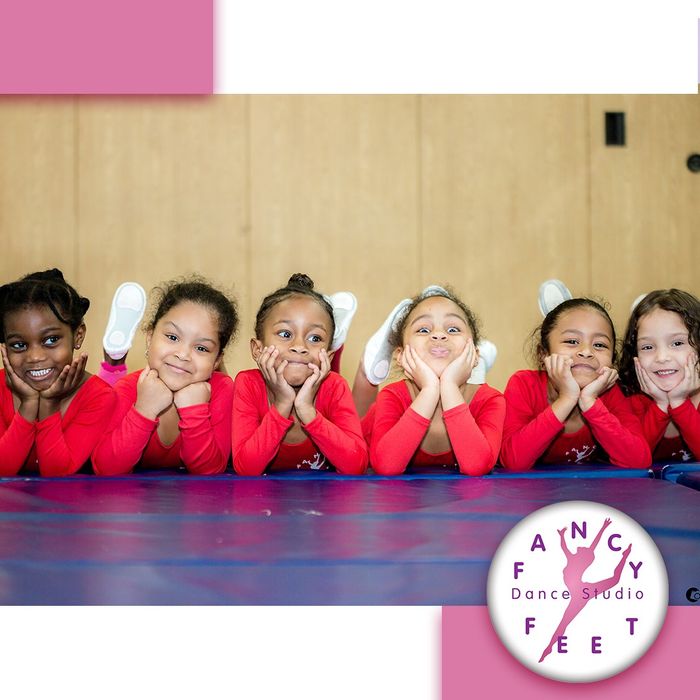 Our students are part of the Children's Dance Company that has...
Performed in Walt Disney World July 1998, July 2003, 2009 and 2015
NATIONAL DANCE CHAMPIONS – An award winning competition track record
Performed on an in-house National Sales Video for Capezio
Performed on Norwegian Cruise Line
Worked with stars like Sean P. Diddy AKA Puff Daddy
Performed on hit shows like "30 ROCK"
Performed at Lincoln Center
Performed at Rucker Park two half-time shows weekly for EBC
Performed at the Barclay Center
Performed at Montefiore Children's Medical Center and Blythedale Children's Hospital 2014
Performed for the MAKE A WISH FOUNDATION
Performed at Madison Square Garden half time show
Our dancers are accepted to professional programs such as Joffrey, Alvin Ailey, Laguardia School of the Arts and Talented Unlimited
Performed in a Wyclef Jean Video "My Girl"
Invited to perform at the 2012 Olympics.
Mission Statement
Fancy Feet is dedicated to developing talent at the recreational, competitive and professional level. We provide a caring, family environment where a child or adult can feel free to express themselves. In every class we give your student the encouragement and direction they need to excel. At Fancy Feet we believe children learn best in a positive, happy and creative environment. We also host dance and gymnastic birthday parties at all of our dance studios.
We are dedicated to offering classes with a high standard of technique, style and performance and believe that educating your children in Dance and Gymnastics is in the forefront of our values. At Fancy Feet, dance promotes self confidence, artistic expression, respect for themselves and others, a healthy body, hard work, time management and the ability to understand how the body works and moves. We strive to inspire our students – living, loving, learning and developing an appreciation for the arts.
Our dance recital final proceeds are donated to the Ronald McDonald House!