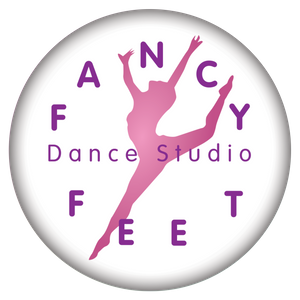 Nobody Does It Like Fancy Feet
Celebrating 43 Years Of Quality Dance and Gymnastics Instruction!

Welcome To Fancy Feet Dance Studio
Nobody Does It Like Fancy Feet!
Welcome to Fancy Feet Dance Studio! We are so excited that you've found your way to our website and can't wait to unravel all of the incredible things that make our dance studio different from the rest.
For starters, Fancy Feet has a director with forty-three years of teaching experience, forty years in business and a Bachelor of Arts degree in dance, drama, and theater. This director is the one that trains every instructor in her philosophy and style of teaching. This is done to provide your child with top-notch quality and professionalism. Check out the various dance classes and services that we offer and reach out to us to enroll your child in one of the classes!
Thanks for stopping by!
What our families are saying
OUTSTANDING TEACHERS AT FANCY FEET.

My daughter has been at Fancy Feet since the age of 4 she is now 13 so I can say Fancy Feet is definitely a second home for her. I have seen tremendous growth in her as a dancer. I am very proud to say she has also been accepted to two of the top performing arts high schools in NYC. This success would not have been possible without the guidance and instruction of the outstanding teachers at Fancy Feet.

- Christina

HIGHEST QUALITY ENTERTAINMENT

Getting ready for my daughters' 12th and 10th dance recitals with Fancy Feet! Can't wait to be a part of it all. Fancy Feet is the only studio in the Bronx that puts on 7 full scale recital productions in 2 weekends. Each show is the highest quality entertainment. The best part is in the past 12 years my children have been dancing there ticket prices have only been raised $1.

- Amy

THE BEST DECISION

My daughter has been in Fancy Feet Dance Studios since the age of 4 year, now she is 10 years old and this year is part of the Company, This is the best experience for her, The school, the teachers, the environment in Fancy Feet is wonderful. For me it's the best decision I ever took!

- Belgica