One of the biggest differences that you'll see when your children are enrolled in dance classes at Fancy Feet Dance Studio is the quality of instructors that we have. The director of our studio puts effort into the training that each instructor receives so that the same approach and formatting are the same. Below is a list of the instructors that your child will be working with, and a little about their background. We know that you'll be happy with each of these individuals and your experience at Fancy Feet.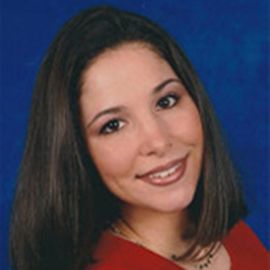 Angela D'Angelo
Angela D'Angelo started with Fancy Feet Dance Studio at the age of four. When Angela was thirteen years old she became part of Fancy Feet's Competition Team. She studied with various choreographers and has competed in many competitions.
Throughout the years Angela has celebrated the opportunities Fancy Feet Dance Studio has brought to her, including her three performances in Walt Disney's Magic Kingdom in Orlando, Florida, Hershey Park, various nursing homes in the Bronx, Norwegian Cruise Line and many more. Angela loves being part of the Fancy Feet Family and cannot imagine her life without it!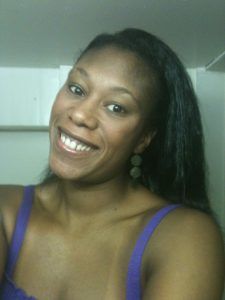 Denica Durr
Denica Durr, a native of northeast Ohio began dancing at the age of 8. She is a classical trained dancer and has studied at CLEVELAND CITY DANCE, THE CLEVELAND SCHOOL OF BALLET and spent two summers working with PITTSBURGH BALLET THEATRE. Upon being accepted to THE AILEY SCHOOL, she has recieved a certificate of dance in their two year program and spent an additional year on scholarship where she had the pleasure of working with various choreographers throughout the company. Denica has appeared on "THE DREW CAREY SHOW" has performed at CITY CENTER and helped launch a modern dance company "GRITTY CHERRIES" where she was showcased at THE JOYCE SOHO THEATRE. Denica is extremely proud to be a teacher of the FANCY FEET DANCE COMPANY and equally blessed to be a part of the FANCY FEET family, where she can share her love and passion for the art of dance.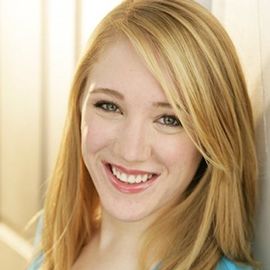 Amanda Durst
Amanda Durst was born and raised in Erie, PA where she began dancing at the age of three. She trained in all styles of dance and was also a member of the Long's Performing Arts Team LLC and traveled to Disney World twice to perform. Amanda also spent a year on faculty with Long's School of the Dance, training under Long's co-founder Marge Long.
In 2009, Amanda graduated from the Boston Conservatory with a BFA in Musical Theatre. While attending BoCo she had the privilege of studying with and attending master classes with many world renowned performing artists. During her time in Boston, Amanda developed a dance program for a Watertown cheer leading academy, Full Out Cheer. Her Junior and Senior teams became National Champions and were invited to compete in Hawaii by the World Spirit Federation.
After graduating, Amanda moved to NYC! She has performed regionally and toured nationally with multiple productions and companies such as; The Downtown Cabaret Theatre, Trumpet in the Land, Once Upon A Time Inc., American Family Theatre Co., and The Secret Theatre. Amanda is also an Acting and Drama teacher that has worked with South Asian Youth Action, American Dance and Drama, and CloverPrep Academy to bring the performing arts to students across the Queens borough.
Amanda is proud to be a member of the Fancy Feet faculty and family.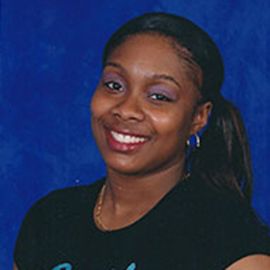 Tamika Perkins
Tamika has been dancing since the age of 9. She immersed herself in Ballet, Tap, Jazz, Hip Hop, and Gymnastics where she quickly progressed. Tamika auditioned for Fancy Feet Dance Company and from the minute she was in Company she began winning Gold and Platinum awards.
She has performed at WALT DISNEY WORLD, HERSHEY PARK and on NORWEGIAN CRUISE LINE and has worked with amazing choreographers. Tamika believes that the foundations in dance are very important. She feels that the discipline that dance provides are life lessons that can be used in many areas of your life.
Tamika is happy to be part of the Fancy Feet Family and hopes to inspire young dancers.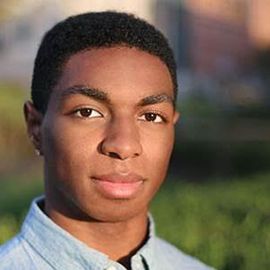 COREY WRIGHT
Corey Wright was born in Baltimore Maryland and grew up mainly training in gymnastics. Starting dance at the age of 16 he knew the only way to catch up was to train with the best so he moved to New York right after high school. He's completed the professional semester at Broadway Dance Center and now has just finished his 2nd season with the contemporary dance company Victory Dance Project. With his gymnastics background he loves to infuse athletic movement in his dancing.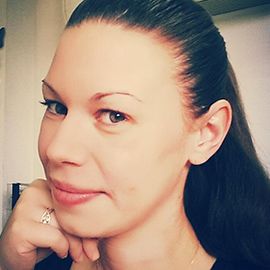 ORIT HIRSCH
Orit Hirsch – Professional Tap dancer and dance teacher from Israel, studied in 2 of the biggest Tap schools in Israel under the guidance of Mandy Kol, Sharon Lavi and Zvia Brumer at Ra'anana Dance Center, and Yuval Beck at Yuval Beck Tap Studio.
Orit was a member of TEMPO group and performed in the show Time2Tap (24 dancers and live musicians at the Giv'atayim Theatre in Israel, Artistic Director: Yuval Beck) and participated in international tap festivals studying with teachers from the USA and Europe. She worked with big theaters in Israel ('Cameri' Theatre and 'Habima' Theatre) as a Tap coach for the productions of 'Funny Girl', 'My Fair Lady' and 'Singing In The Rain'.
Orit has been teaching in Israel for the past 5 years and currently living and teaching in NYC (trained in Tap, Ballet and Contemporary Lyrical).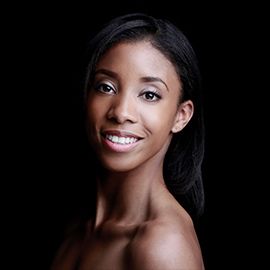 CANDACE JARVIS
Candace Jarvis, originally from Ontario, is a professional dancer now based in New York City. She graduated as a Certificate Student from The Ailey School in 2015, and since has gone on to perform works by several well-known choreographers in venues all across the US.
Candace performed in Alvin Ailey's Revelations Cast of 50 at New Jersey Performing Arts Center and took part in Robert Battle's New Directions Choreographers Lab at The Ailey School. Additionally, she performed as a featured guest artist in Exit Like An Animal for KEIGWIN + COMPANY's 2015 Joyce Season.
Candace has a range of experience with company work, being a former member of Awaken Dance Theater—directed by Rebekka Nodhturft and currently entering her third season with Nai Ni Chen Dance Company. Furthermore, Candace has performed work under the direction of choreographers such as Amy Hall, Tracy Inman, Carlos Dos Santos, Norbert De La Cruz III, and Emily Greenwell.
While growing her performance resume, Candace continues to train in New York City and spread her knowledge and love of the arts by instructing weekly dance classes at area studios and workshops.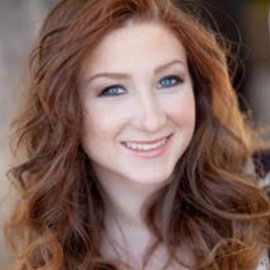 MOLLY MCGEE
Molly McGee was raised in New Jersey where she began dancing at the age of four. Growing up she studied, jazz, hip-hop, ballet, tap, contemporary, and pointe at a competitive level. At seventeen she moved to New York City where she attended the American Musical and Dramatic Academy. At AMDA, Molly studied dance, acting, and singing and graduated with a degree in Dance Theatre. After graduating, Molly traveled and performed in AATMA Performing Arts, a Bollywood based dance company that put on the show "Mystic India: The World Tour." She has also performed in a ballet version of the Indian Film, "Devdas" and has been casted in multiple concept music videos. Molly is now a proud of Fancy Feet where she gets to share her love for dancing and performing!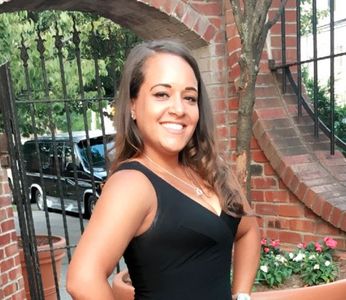 MELISSA PEREZ
Melissa has been dancing at Fancy Feet since the age of 3. At the age of 8 she joined The Company and danced with them until the age of 17. She danced with the Fancy Feet Dance Company at Disney World, Lincoln Center, Hershey Park, Norwegian Cruise Line and countless competitions. She has been teaching at Fancy Feet ever since. Melissa also taught dance for the Department of Education for 6 years and worked with renowned companies like Ballet Hispanico, Dreamyard, and Dancing Classrooms. Melissa is super proud to be sharing her passion of dance with so many talented dancers and working closely with the Company team as they prepare for competition.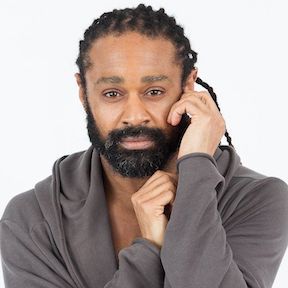 MERVIN "ACHARO" SMITH
Mervin Acharo Smith, fondly known as Acharo, has been training, performance, teaching, choreography and ministry for the last 20 years. He began at age 18 with his local dance church troupe (Anointed Jubilee; 96') in Nassau, Bahamas. A year later (97'), his formal training began at Virtue Dance Academy (VIDA) under the artistic direction of Marilyn T. Deveaux. At VIDA, his technical and artistic skillset began to shine garnering him major roles in the school's annual production – The Seed of The Woman (98'-99') and Beauty and The King (99'-2000). In 2000, he along with the VIDA's performance troupe, visited New York for a 5 Day Dance Tour; it was then that Acharo knew that dance would be the purpose-catalyst for his life. He furthered his training at Eurythmics Dance Studios (Bahamas) under the direction of Lawrence and Gabriella Carroll. This awarded him his first professional dance job in a cabaret show – Magical Voyage. 2001, he returned to New York to study at The Ailey School (Independent Study Program) for a semester; then he returned to Nassau in 2002 and began teaching at his local dance school and while developing other dance works within his community. He choreographed, directed and produced the first of many productions under the theme "My Tribute" (2001); a dedication performance to God for unveiling to him the gift of dance. 2004-2005, he returned to The Ailey School to participate in yet another Independent Study Program to refresh and advance his skills. Upon completion, he returned to The Bahamas and founded and artistically directed– West Wing Dance Conservatory (WWDC). He began to cultivate gifted and talented dancers across the island. Under the school's umbrella, Community Dance and Arts- In-Education programs were established. The
school gain national prominence when he entered them in the country's prestige National Arts Festival where the school won an extraordinary seven 1st place awards within the seven categories that it registered for. The school also captured the coveted Most Outstanding Dance School as well as The Hubert Farrington Choreographer of Excellence Award for 2008 for this achievement. In 2005, Acharo went on to establish a performance company– Bahamian Dance Theatre Company (BDTC). BDTC, like WWDC, began to rise to national prominence. With little resources and heart, Acharo was able to round up a troupe of the country's finest dance artist, producing nine concert seasons spanning from 2009 to 2012, coveting another immaculate victory with the National Arts Festival (Twelve 1st and Two 2nd place awards from 14 entries; The Most Outstanding Dance Company of The Bahamas 2010). In 2012, Smith dissolved his work in Nassau and moved to New York. He returned to further is education at a collegiate level and gain even greater depth as a dance artist and industrialist. He enrolled in Lehman College since 2012 as dance major, while garnering work with local dance schools and companies. Since his arrival, he's coveted three City Counsel Citations for his work in the arts, local school awards for his teaching and leadership roles displayed as well as taking on lead roles in company's seasonal/annual performances. Adding to his repertoire, he has developed a dance series called MAD: Movers & Dancers (Bronx); Co-Found & Direct- Expansion Series (Brooklyn), Kingdom Institute of Dance & Ministry and presently, Acharo Smith's Repertoire Dance Initiative. His programs are inspired to cater to the physical, artistic and mental development of dancers young and seasoned –novice and professional; as well as provide access to the arts, while mentoring the minds of the participants. Acharo is a former member and contributing choreographer of Dance Ministry Institute (DMI) under the artistic director of Robert Evans and a seasonal performer with PurElements: An Evolution in Dance. He's also a former resident instructor and choreographer for AbunDance Academy of The Arts and Layla's Dance; and presently The Gloria Eve School of Dance and Music. Recently, he has conducted a Winter Dance Workshop in Nassau, Bahamas. Acharo is delighted to be sharing in Fancy Feet's fiscal and production 2020 season.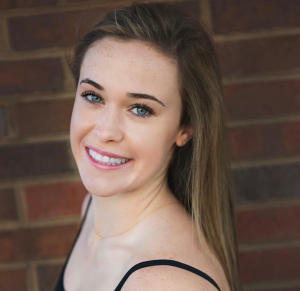 ALEX SCHMIDT
Alex Schmidt's pursuit of dance began from an early age in Tampa, FL. She spent her high school years attending Next Generation Ballet's trainee program under the direction of Peter Stark and Ivonne Lemus. During her senior year of high school, Alex moved to San Francisco where she graduated from the Alonzo King LINES Ballet Training Program in 2017. Alex currently lives in New York City where she is co-founder and performing artist in TWO IN SEVEN BILLION, and a dance artist in Michiyaya Dance. Alex graduated from University of Florida in May of 2020, with degrees in Criminology, Psychology and Sociology. Alex has taught kids through an after school dance program in New Jersey, and taught professionals through various other platforms with her collaborator Jessica.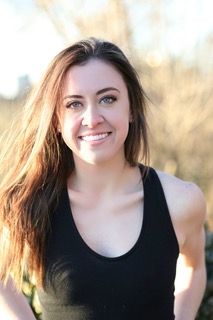 CHRISTINE SCHMIDT
Christine's love for dance began from a young age in Tampa, Florida. She started dancing at the age of three and grew up training in every style. In high school, she attended Next Generation Ballet's trainee program under the direction of Peter Stark and Ivonne Lemus. After graduating from high school, Christine moved on to attend the University of Florida where she earned a Bachelor of Fine Arts degree in dance. Throughout her experience here, Christine assisted professional choreographers in summer dance intensive SWAMP Dance Fest alongside Trent D. Williams, Jr, Keith Thompson, and Mark Haim. She also had the opportunity to perform in MOD Dance Ensemble, where she traveled weekly to attend workshops and perform at other colleges. During her time at the University of Florida, she spent her summers performing as well as teaching dance and fitness. After graduating, Christine moved to New York City to further pursue her dreams of working as a professional dancer. She recently became an ACE certified personal trainer to connect her love for dance with her equal love for health and fitness. Christine cannot wait to share her passion for dance with everyone at Fancy Feet!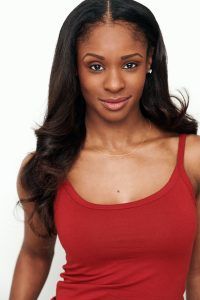 CHELSEA FREEMAN
Chelsea was born and raised in Yonkers, NY and grew up training at Youth Theatre Interactions, and pre-professional programs at The Ailey School, and Ballet Hispanico. She received her bachelors in dance from the University of Maryland, College Park and moved back home where she's danced professionally ever since.
She was a Knicks City Dancer where she performed every night at Madison Square Garden, the world's most famous arena. More recently, she played the role of "Ethel" in Memphis: The Musical at Gateway Theatre in Long Island and prior to that she was a Production Dancer for Norwegian Cruise Line. She has appeared in music videos and commercials and worked with Jennifer Lopez, Run DMC, Cee Lo Green, Ian Eastwood, Brian Friedman, and Valentin Chmerkovskiy.
Additionally, Chelsea has performed on the Harry Connick, Jr. show and on Ellen where she met and performed with former First Lady Michelle Obama. When she's not dancing, Chelsea is also a fitness model and can be seen in various fitness apps, workout videos, and other fitness/social platforms.
Chelsea holds a Masters Degree in Marketing and Advertising and uses her degree everyday as the General Manager of one of the top franchises of 2020, named by Entrepreneur Magazine. She also serves on the board of directors for two performing arts non-profit organizations in New York. However, nothing excites her more than teaching and sharing her love for dance to the next generation! @freemisschels on all social media.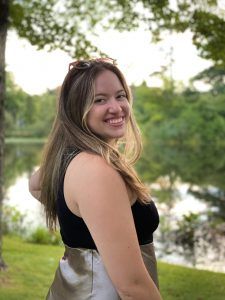 DANIELA HERNANDEZ
Daniela Hernandez started with Fancy Feet Dance Studio at the age of three. Daniela started in creative moment, moving on to combo classes, and then falling in love with gymnastics. Daniela has been a camp counselor at our studio. Daniela has taken classes with many of our veteran teachers and at the age of 12 she became an assistant. From them on Daniela would go on to assist all of our dance styles ranging from contemporary to gymnastics. She later went on to teach at Fancy Feet for 3 years and is excited to rejoin the team once again. Daniela loves being part of the Fancy Feet Family and cannot imagine her life if she didn't say yes to assisting Saturdays!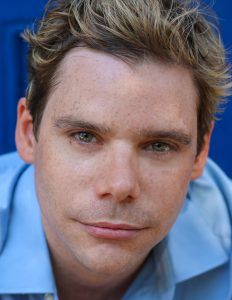 MITCH KILBY
Mitch Kilby is a native of Newcastle, Australia. He began his training at
the Marie Walton-Mahon Dance Academy in Australia, and in 2006 was accepted to the Joffrey Ballet School in New York City, where he subsequently earned a full scholarship. In 2006,
Mitch took a position with New York Theatre Ballet, where he was an ensemble member and later a principal dancer for 12 years. He performed such roles as the Devil in "3 Virgins and a Devil,"
Dancing Master and Step Sister in "Cinderella,", the Lion in "Carnival of the
Animals", Catalabet in "Sleeping Beauty," as well as Spanish dancer, Snow King, Mouse King, Chinese dancer, and Drosselmeyer in the "Nutcracker".
Mr. Kilby has danced works by Agnes DeMille, Mathew Neenan, Sir Fredrick Ashton, Jose Limón, and Merce Cunningham, among others.
Mitch has had the pleasure of playing both the Grinch and Charlie Brown for the New York
City Pops at Carnegie Hall. He performed with The Paris Opera and the Theatre of Nations' production of
'Miss Julie' at the Lincoln Center Festival. In 2015 he joined Ballet Grandiva for their Japan tour. In 2019, Mr. Kilby was cast in the Park Avenue Armory's production of "The Lehman Trilogy" directed by Sam Mendez.
Mitch has served on the faculty at The Ridgefield School of Dance, Woodbury Ballet, Complexity Dance Center, and Contemporary South Dance Company. He is currently an Instructor at Kick Dance Studios, Defying Gravity, The Mae Mae Dance, and Fancy Feet Dance Studio.
Mitch has trained dancers for the Connecticut Classic, and YAGP. He
has also coached partners for pas de deux work. Mr. Mitch loves to work with children and has a upbeat and positive teaching style. He understands how dancers perform, and provides technical skills while
instilling a love for the art form.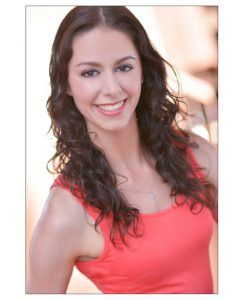 MARISSA MAFFIOLINI
Marissa grew up dancing in Connecticut and went on to graduate from Dean College with her BA in Dance. She's performed various works throughout the country with dance companies including The Rogue Dancers, Wandering Movers, and Aries in Flight. Marissa has also performed in musicals at various regional theaters. Some favorite stage credits include Chicago, Singin in the Rain, Anything Goes, and Cabaret. Passing on her love of dance to the next generation brings her great joy and she loves watching her students learn and grow!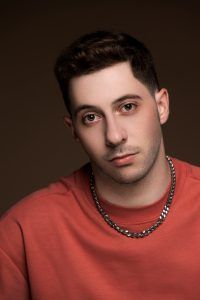 BILLY COHEN
Billy Cohen, hailing from outside Boston, started his hip hop training at the young age of six at Joanne Langione Dance Center with his identical twin brother, and continued his training in ballet and modern at Hofstra University while receiving a B.S. Degree in Dance Education. This training at Hofstra gave him the opportunity to work with artists such as Fredrick Earl Mosley, Doug Varone, David Parker, Heather Waldon, Ellie Kusner, Bill Young, and Barbara Angeline, as well as train with Hofstra's most notable Dance Department alumni, Larry Keigwin, on scholarship. Billy also created two works that represented Hofstra at American Collegiate Dance Association Conferences, and co-choreographed his own fully-produced evening dance show, "jux•ta•po•si•tion". Outside of school, he continued his training with Broadway Dance Center's Professional Semester and at Generation IV, learning and performing choreography from Teddy Forance, Devin Jamieson, Derek Mitchell, Emily Greenwell, Candace Brown, Jeff Lapes, Noel Bajades, Jonny Forance, and Emma Portner. Billy has had opportunities to teach, set, and perform choreography for multiple studios and showcases in NYC, including Broadway Dance Center's Training Program, Peridance's Apex Faculty showcase, Mark Morris Dance Festival, and the NYC Comedy in Dance Festival. His choreography was included in a segment of MTV's Episode 2 of "Lit!" sponsored by Beats by Dre, and was the director of Peridance Capezio Center's iReP crew. Since signing to Bloc Talent agency, Billy has worked with J Balvin and Bad Bunny for the MTV VMAS, Reebok, was casted as a Principal Dancer in the season 2 of Marvelous Mrs. Maisel, choreographed by Marguerite Derricks, and more! With his pursuit in Education, Billy Cohen hopes to have continuous success in the dance industry, and to someday be a college professor doing what he loves best: creating, performing, and sharing his knowledge of dance to the next upcoming generation of artists.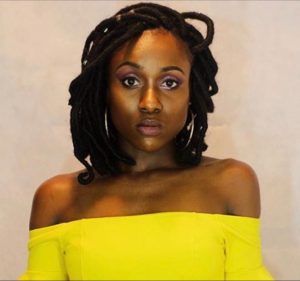 TARA SMITH
Tara has been dancing ever since she can remember, if she heard a beat she would always find some way, shape, or form to move to it. At the age of seven she began her classical ballet training at the Dance Theatre of Harlem School on full scholarship under the artistic direction of Levine Naidu and Arthur Mitchell. Through DTH Tara gained performance experience and later went on to complete various professional intensive programs at the Boston Ballet School, Ballet Hispanico, and the American Ballet Theatre. While training at DTH Tara was accepted into the Wendy Hilliard Rhythmic Gymnastics team where she trained, traveled, and competed in numerous competitions including the Junior Olympics. Focusing on her studies, she took a break from dance for eight years receiving a scholarship to Wellesley Senior High School and later SUNY Purchase College. However, you can take the girl out of dance but you can never take dance out of the girl as she accepted an invitation to dance professionally with then new dance company Judah International. She has now gone on to teach at several different dance programs within NYC since then and continues to fulfill her love for dance with different freelance dance projects throughout NYC.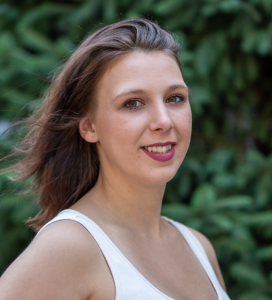 SHANNON REYNOLDS
Shannon Reynolds holds her BA in Health Science and Dance from Russell Sage College and an MPA from Mercy College. Shannon grew up in Western Massachusetts and trained at All-Stars Dance Center, New England Dance Conservatory, and Pioneer Ballet Performing Arts Charter High School (PVPA). During this time Shannon
attended the Regional and National High School Dance Festivals and performed throughout Western Massachusetts in addition to assisting with classes at both studios and PVPA. Moving to the Hudson Valley Region for college, Shannon began performing as a demi-soloist with Nacre Dance Company, was treasurer
for the Russell Sage College Dance Ensemble, performed with as a freelance artist and taught dance to recreational, competitive, and pre-professional students. In 2013 Shannon moved to New York City where she continued to teach children and adults through the New York City, Westchester, and Rockland County including at Bronx House, Studio B Dance Center and Vicki's Dance Studio among others. In 2017, Shannon co-founded
eSKay Arts Collective, a small collaborative who supports NYC based artists through sharing resources and engaging the talents and support of fellow artists. She currently works full-time as the Company Manager
for STREB, Inc. located in Williamsburg, Brooklyn. She has been subbing at Fancy Feet for the past year and is looking forward to teaching regularly at the Studio starting this fall.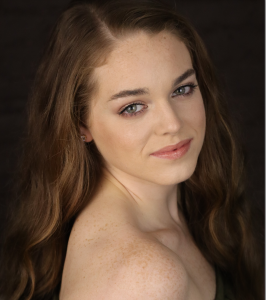 MELISSA LYNN JONES
Melissa Lynne Jones is a singer, dancer, actress, and graduate of The Institute of American Musical Theatre in New York City. She has extensive training in musical theatre dance, classic jazz, and Broadway tap. Melissa has studied under Broadway professionals such as Nicholas Cunningham, Richard Hinds, Cameron Adams, Lizz Picini, and Christine Cornish Smith. Melissa's most recent endeavors include the A Chorus Line international tour with Baayork Lee, Elf The Musical at The Arts Center of Coastal Carolina, and assisting Nicholas Cunningham at Steps on Broadway. Her acrobatics class includes a strength/stretching warm up, stationary and preliminary exercises and skills, and more extensive skills at the end of class. Melissa has worked with kids since she was thirteen years old, and she cultivates a supportive and encouraging space for students to explore their own authenticity and unlock their true potential.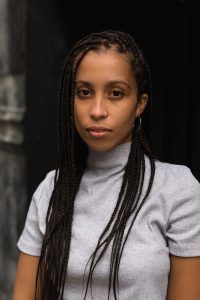 GABRIELLA SIBEKO
Gabriella Sibeko is a freelance artist raised in Montreal, Canada with roots in Durban and Cape Town, South Africa. She is now based in New York City and is a graduate of The Ailey School Scholarship & Certificate programs. Her artistry has been shaped profoundly by the choreographers she has worked with including Dolly Sfeir, Katherine Maxwell, Jon Rua, Ellenore Scott, Akira Uchida, Anya Clark, Andrea Ward, Nathan Trice and Yoshito Sakaruba, and can be credited in Netflix's Making Malinche Documentary set in Ibiza, Spain. She had the privilege of dancing for musical artists Phish, Alison Sudol, Sondre Lerche and ELENI, and performed in venues like Madison Square Garden, The Apollo, Lincoln Center, and The Joyce. Gabriella has danced for an array of New York-based contemporary dance companies including Hivewild, MICHIYAYA, MG + Artists Jon Rua's TheGrit, TedTed Performance Group, BARE Dance, Abarukas and Channel:Dig, and is represented by New York's Clear Talent Agency. As a dance educator and choreographer, Gabriella teaches and sets dance work throughout Canada and the Tri-State and is a faculty member of Luminous Tour Dance Convention. She is also the co-host/co-founder of danceCONNECT, an interview-style podcast centering around the varying lives and experiences of dance artists. Along with performing and educating, Gabriella also works in dance administration for Hivewild and is pursuing a degree in psychology at the University of Massachusetts Amherst.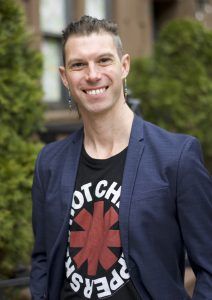 MICHAEL DAUER
Michael Dauer is an international choreographer | educator based in New York City. Currently he assists Emmy Award-Winning and Tony Award-Nominated choreographer Joshua Bergasse (SMASH, On the Town), has danced for Emmy Award-Winning choreographer Tyce Diorio (SYTYCD), and was the Dance Captain for the National Tour of the Broadway Musical Chicago (Gary Chryst, Scott Farris).
Michael's class begins with a warm-up focusing on technique and strengthening while the center combination will encourage the development of character through movement, which emphasizes rhythm through elements of classic jazz and contemporary styles. His goal is to help dancers find their unique personal style that will inform their movement. Michael creates a positive, supportive and inclusive environment where students feel safe to try new things and ask questions.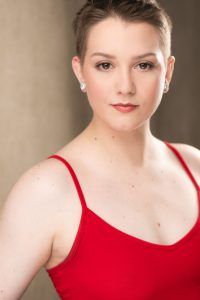 TIFFINI JONES
Tiffini Jones is a dancer, dance teacher, and choreographer based in New York City. She grew up in Baltimore, Maryland, where she began her training at age 3. In 2015, she earned her Bachelor of Arts in Dance at Goucher College with a double concentration in Dance History and Dance Performance. At Goucher, she performed in works by Jon Lehrer, Amy Seiwart, and Doug Elkins, restaged Doris Humphrey's Air for the G String from a Labanotation score, was one of two candidates to study abroad for a semester at Taipei National University of the Arts, and was the Dance Captain and a cast member in The Producers and The Rocky Horror Picture Show. In 2017, she earned her Master of Arts at NYU Steinhardt in Dance Education in the Teaching Students K-12 track. At NYU she performed in multiple student and faculty works and gained her student-teaching experience at P.S. 506 and The Beacon School. Post-graduation, she has taught dance at various institutions such as At Your Beat Brooklyn, Rutgers University, New York University, and University of North Texas. She was also a Teacher's Assistant, Demonstrator, Rehearsal Director, and Dancer for Kim Elliott Dance. She currently teaches at the Steffi Nossen School of Dance, Steps Youth Programs, Ridgefield Conservatory of Dance. Tiffini has choreographed and continues to choreograph many stage and screen projects. Her works include Broadway Jazz, Contemporary, Ballet, and Heels pieces performed by the Beacon Dance Company at The Beacon School as well as music videos for Lord Baltimore and Brittaney Delsarte Chatman. Tiffini is so excited and thankful for the opportunity to teach at Fancy Feet Dance Studio!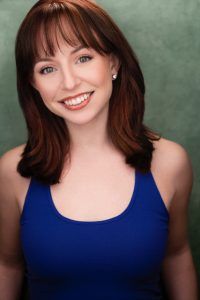 HANNAH RECORD
Hannah Record is thrilled to join the Fancy Feet fam! She has trained all over the country from noted schools such as Boston Ballet, Ballet Austin, and Pasadena Dance Theatre, where she eventually became a soloist in their ballet company. Hannah has also trained at The Edge, Millennium Dance Complexes across the US, and regularly attends BDC and Steps in the City. Hannah is primarily a musical theatre performer and has worked with Broadway teams in musicals such as "Peter Pan", "Shrek the Musical", "The Hunchback of Notre Dame", and "Newsies" to name a few.
In class, Hannah values technique, a quick and accurate memory, good listeners, and positive energy. She strives to be as much of a driving coach as she is the students' most enthusiastic cheerleader! Let's boogie, y'all!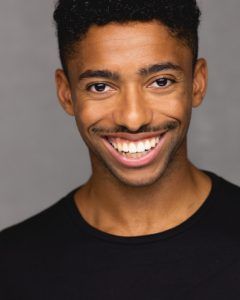 EVANMATTHEW STEWART
EvanMatthew Stewart, originally from Buffalo, NY, began his dance training at Miss Barbara's School of Dance and at the age of ten continued to advance his training at David deMarie Dance Studio in styles varying from contemporary to tap and ballet to jazz. Evan also attended the Royal Academy of Ballet (Buffalo, NY) under the direction of Beth Waddell and while in college, attended the Joffrey School of Ballet New York City summer intensive to further his skills in ballet.
In 2016, Evan graduated from the University of Buffalo with his BFA in dance and minor in counseling. During his time at the University at Buffalo, Evan was a member of the dance program's pre-professional company, Zodiaque, under the direction of Thomas Ralabate and Tressa Groman-Crehan.
Evan is currently living in New York City and is a senior member of the Nai-Ni Chen Dance Company, an Asian American modern dance company. He was an adjunct dance teacher at New Jersey City University for non-majors along with being a guest teacher and choreographer at various studios within the Tri-state area. He has also had the opportunity to work with Ebony Williams and perform for her at Jacob's Pillow. Evan was also a dancer in the film "In the Heights" directed by Jon Chu and choreographed by Chris Scott.
EMILY SANCHEZ
Emily J. Sanchez was born and raised in Texas. She received her formal training at the Ballet Conservatory of South Texas. Emily was awarded a Bachelor's Degree in Liberal Arts from the University of North Carolina School of the Arts (UNCSA) in (2019). While studying at UNCSA, she performed the works of Doug Varone, Merce Cunningham, Martha Graham, and Douglas Dunn, as well as choreographing her own pieces for student showcases.
Emily has been a resident of New York since 2019 and presently resides in the Harlem area. In addition to her performance career, she pursues a profession as an art educator, teaching dance and creative movement to students all across New York City.
Along with her teaching post, Emily performs as a freelance entertainer and holds residencies as an artist with two New York-based dance companies. She continues to grow as a dancer and educator, sharing the art form that she loves in an environment that encourages authenticity.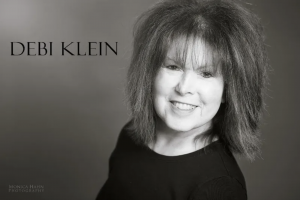 DEBI KLEIN
Debi Klein is a dance professional with over 40 years of Teaching Experience. Debi loves teaching Tap, Jazz, and Ballet. She is familiar with all ages and levels of dance and believes recreational or competitive dance is a positive goal for all ages.
Debi has studied with many famous Tap Teachers, Hillary Marie, Ray Hesselink, Mark Albrecht, and Mike Minery, among others. Debi is excited to bring her dance creativity to Fancy Feet Dance Studio.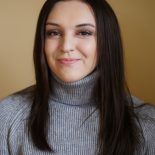 MCKELL NORTON-DUREN
McKell Norton-Duren grew up in Provo, Utah where she began dancing at 3 years old. She trained in most styles competitively at the nationally ranked studio, The Dance Club, until graduating high school in 2017. As well as, training at Ballet West Academy formerly known as Classical Ballet Academy. Upon graduating high school McKell moved to Manhattan where she attended and graduated Marymount Manhattan College. Here she majored with her B.A. in Dance (body, science and motion) and Biology. She was able to perform and train with incredible choreographers and professors like Leslie Browne, Michael Thomas, Twyla Tharp, Cornelius Carter, Linda Sims, and Kim Craven, just to name a few. Just this past year McKell was recognized as the commencement speaker for her graduating class. McKell is continuing to train and audition in the city, and beyond excited to start consistently teaching again in the development of young dancers.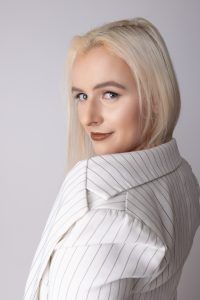 BETTINA MAHONEY
Bettina Mahoney is a serial entrepreneur, keynote motivational speaker, dance educator, producer, creative director, and award winning choreographer. Mahoney was recruited as a dancer to Dean College where she graduated with a B.A in Dance & Psychology, Cum Laude. In 2017, Bettina developed the prototype for her company Fortitude a week after she endured a life changing adversity. Mahoney wanted to bridge the gap between the performing arts and empowerment. During the same year, Bettina was a backup dancer for Flo Rida at the New England Patriots Season opener at Foxboro Stadium. Cut to 2019 when Bettina brought Fortitude to NYC it became the only triple threat (dancing, acting, voice) convention in the country. Bringing together the most sought after master teachers to hundreds and thousands of aspiring artists around the country. During the 2020 global pandemic, Bettina started a mentorship program called "ICONS" which was a virtual learning & development program for artists aiming to work in the entertainment industry. During the same year Bettina created "Fortify TM" which is a subscription based app designed to be the powerhouse of all fitness and performing arts classes to improve mental health functioning and accessibility to certified and licensed therapists. Fortify is solving a major mental health defecit globally by providing master class courses and affordable healthcare. Fortify is set to launch Feb 1st, 2023. Mahoney can be featured in Dance Informa Magazine, Medium Magazine, Broadway World, and more for her work as a dance educator, choreographer and entrepreneur! Recently, Bettina produced a casting clinic program called "Book It Summit" in NYC bringing everyone from Take 3 Talent, Amanda Jane Cooper (Longest running Glinda in Wicked on Broadway), Desi Oakley ( Wicked ,Waitress, Chicago on Broadway), and so many more! Bettina is so excited to join the Fancy Feet team, and train the next generation of dancers!