Is your child interested in learning how to dance? Do they dream of being as graceful as the ballerinas they see on stage? Register them for ballet dance classes at Fancy Feet Dance Studio! Our ballet program is an American Ballet Theater-based program that aims to provide students with a rich knowledge of classical ballet techniques. Through these dance classes, our dance instructors provide well-planned lessons that develop our students into the talented ballet dancers they want to be.
Learn more about the art of ballet and what our program has to offer, then register your child at a Fancy Feet location in the Bronx or Fleetwood today.
Benefits of Learning Ballet
Ballet is more than just a dance class. When children learn ballet, they can enjoy these benefits that come along:

Improved physical health
Boosted confidence

Healthy creative expression

Increased discipline and focus

Quality social interaction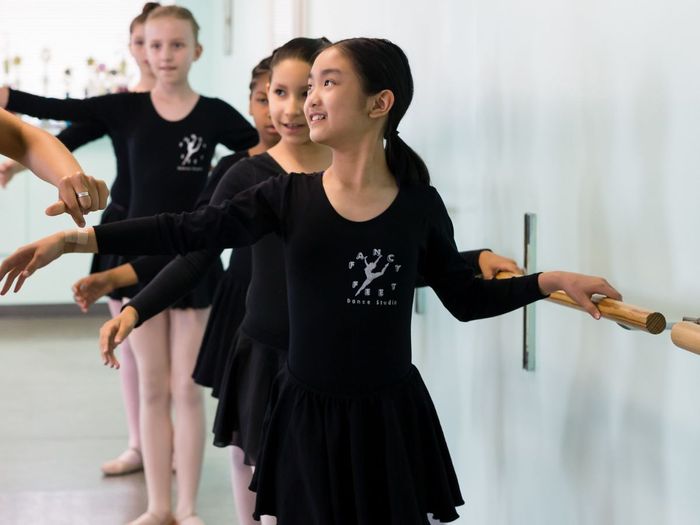 What To Expect From Your Child's First Ballet Lesson
Your child's first ballet lesson at Fancy Feet can be both exciting and nerve-wracking, but knowing what to expect can help you and your child feel more comfortable. During their first ballet lesson, your child will likely start with basic movements and positions, learning how to hold their body correctly and move with poise. Our instructors will also introduce some simple ballet terminology to help your child become familiar with the language used in ballet.
When attending our program, students should wear ballet slippers and the appropriate dance attire. The uniform for seven year olds and up is a black leotard with skintone tights, pink ballet slippers, and a black skirt. Our first lesson is more focused on learning the basics of dance and getting comfortable with our class environment, so parents can expect a relaxed and supportive atmosphere.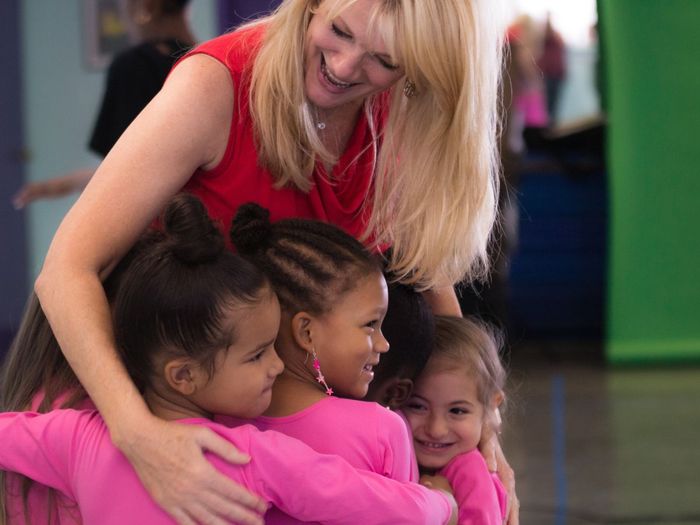 Professional Dance Instructors
At Fancy Feet Dance Studio, we're pleased to boast the most talented and knowledgeable staff of dance instructors in New York. All our instructors take the same approach to teaching their classes, ensuring our students receive the same, high-quality education. No matter which of our faculty members are teaching your child's ballet lessons, you can expect them to be experienced, knowledgeable, and passionate about the art of dance!
Is Ballet Right for Your Child?
Not sure if our ballet program is right for your child? Here are a few ways to tell:

They're interested in and enthusiastic about ballet

They're naturally strong and flexible

They're willing to make a commitment to our classes

They're good at following instructions and paying attention
If your child shows any of the signs we've listed above, registering them in our ballet dance classes could be a wonderful idea! Our program will allow them to blossom into the beautiful ballerina they have the potential to be.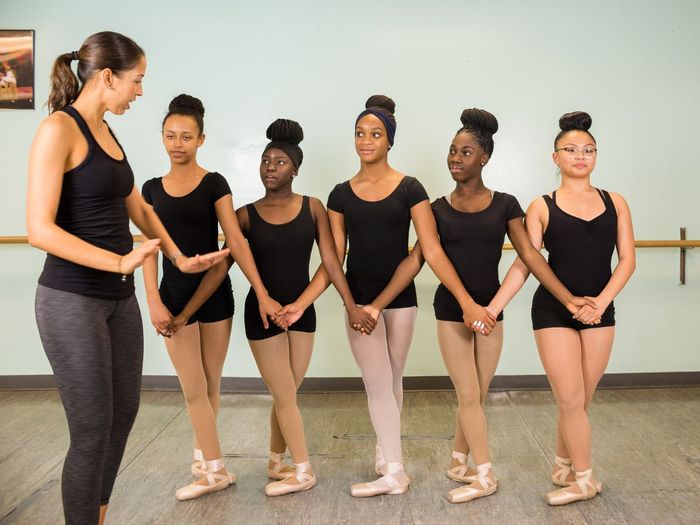 Why Enroll at Fancy Feet Dance Studio
At Fancy Feet Dance Studio, we believe our Bronx dance studio is unlike any other you'll come across. We pride ourselves on hiring the best dance instructors to lead our classes, ensuring all our students receive the high-quality training they deserve. We make learning how to dance fun in a welcoming and positive environment, and with a wide variety of programs to choose from, it's easy for children to find a dance they're passionate about. We develop talent at the recreational, competitive, and professional levels, helping children and adults alike express themselves and learn a new, exciting skill.
In addition, Fancy Feet is proud to give back to our community. Our instructors routinely donate their time and expertise to schools in the area, increasing accessibility to the art of dance. All final proceeds from our dance recitals are donated to the Ronald McDonald House, too.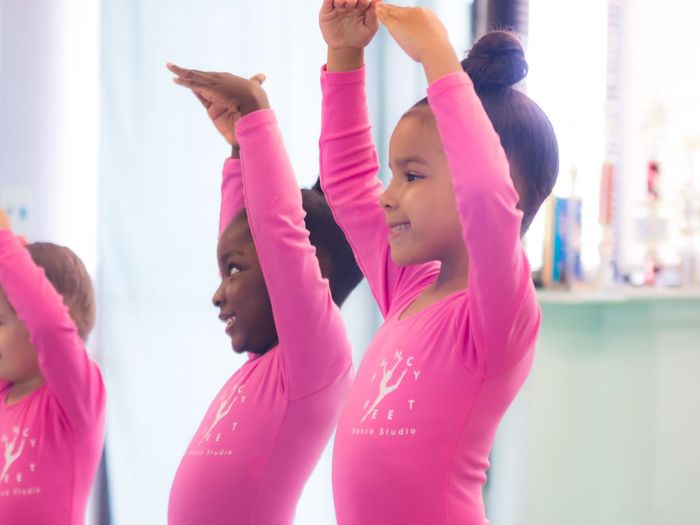 Dance Studios in the Bronx and Fleetwood
If you're looking for the best dance studio in the Bronx, look no further than Fancy Feet. We've provided quality dance and gymnastics instruction for more than 42 years. Our locations are spread across the Bronx and Fleetwood, making it easy and convenient to find a dance studio that suits your child. No matter which of our studios you enroll your child in for ballet classes, you can rest assured knowing they'll have the opportunity to work with professional instructors that teach them everything there is to know about ballet!
Register for Ballet Today
If your child is interested in learning the art of ballet, allow us at Fancy Feet Dance Studio to teach them. We offer our ballet program at all four of our locations, so register at the dance studio nearest you to get your child started today.