Jazz/Hip-Hop Dance Classes
Is your child interested in today's trending dances? Do they want to join a program that's upbeat, fast-paced, and energetic? At Fancy Feet Dance Studio, we're on the cutting edge of what's hot! All our jazz classes incorporate the fun, funky styles of hip-hop and classic jazz. This dance class incorporates turns, leaps, and lots of technique while also using hip-hop choreography, making it a favorite for everyone, young and old.
Learn more about jazz/hip-hop, and our dance program, then register your child at a Fancy Feet location in the Bronx or Fleetwood.
Benefits of Learning Jazz and Hip-Hop
When you enroll your child in our jazz/hip-hop program, they can appreciate these benefits:

Opportunities to build social skills

Increased balance and coordination

Enhanced self-esteem and creativity

Improved physical health and strength
Jazz and hip-hop are more than just dance styles. This program provides children with skills they can use daily throughout their lives, making it a worthwhile activity to participate in.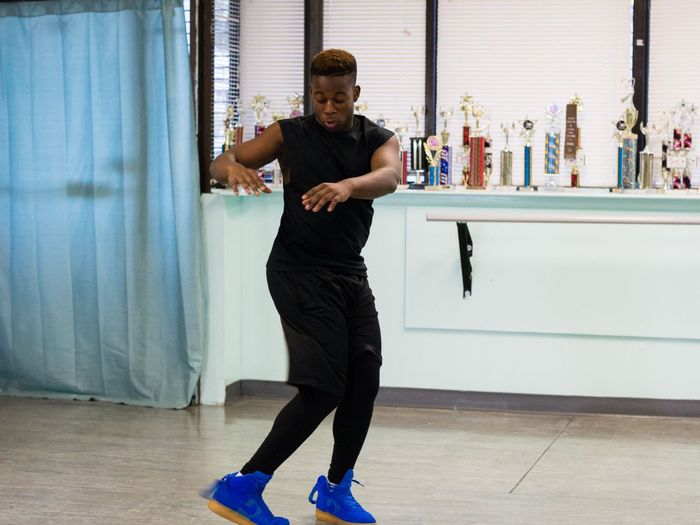 What a Typical Jazz/Hip-Hop Class Looks Like
At Fancy Feet, a typical jazz/hip-hop class is energetic, lively, and fun-filled! Our class usually begins with a warm-up routine, preparing students for the intense physical activity to follow. After the warm-up, an instructor will demonstrate and teach some new dance moves step-by-step. Then, children will have the opportunity to practice the new steps in groups or individually. The class will also give children time to practice routines and learn choreography. Our jazz/hip-hop program includes a musical component with upbeat music that keeps students engaged and energized. We strive to make every class interactive, allowing students to have fun while learning new skills and building friendships.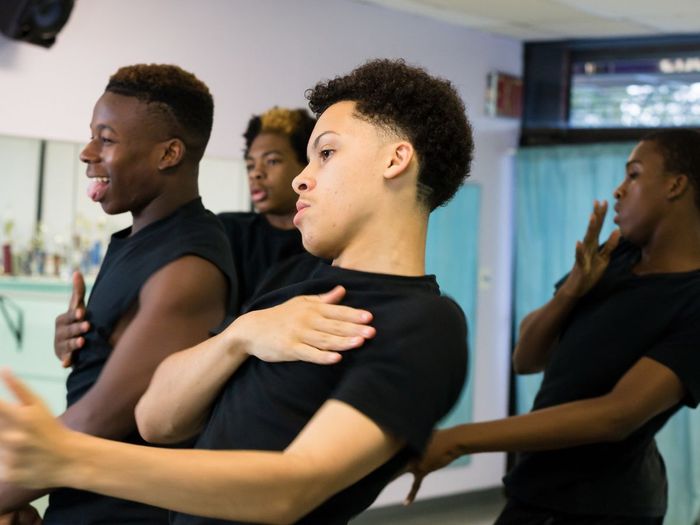 Quality Dance Instructors
Fancy Feet Dance Studio is proud to offer New York's most skilled and knowledgeable staff of jazz and hip-hop dance instructors. Our faculty shares a unified teaching approach, emphasizing the importance of high-quality instruction. Regardless of which instructor your child is matched with, you can expect them to be experienced, passionate, and dedicated to the art of dance. At Fancy Feet, our staff is committed to providing superior dance education to all our students, ensuring the best possible instruction within a positive, supportive learning environment.
Reasons To Enroll Your Child in Jazz/Hip-Hop
If you're unsure which of our dance programs to enroll your child in, here are a few reasons why you should consider jazz/hip-hop:

Encourages children to express themselves and develop a refreshing sense of creativity

Helps children improve their strength, coordination, and flexibility

Allows children to meet new friends with similar interests in dance

Provides children with the opportunity to grow as a dancer

Exposes children to new music, thanks to roots in African-American culture
Why Parents and Students Love Fancy Feet Dance Studio
At Fancy Feet Dance Studio, we take immense pride in the unique approach to dance instruction that our Bronx dance studio has to offer. We've carefully selected our team of highly skilled dance instructors who are dedicated to providing the highest-quality training to our students. Our studio is designed to be a fun, inviting, and positive environment where children can learn to dance and express themselves. With a wide range of dance programs available, there is something for everyone to explore and find passion in. Plus, we provide opportunities for recreational, competitive, and professional development.
Our studio is committed to giving back to our community, and our instructors regularly donate their time and expertise to schools in the area. Additionally, all the proceeds from our dance recitals are donated to the Ronald McDonald House.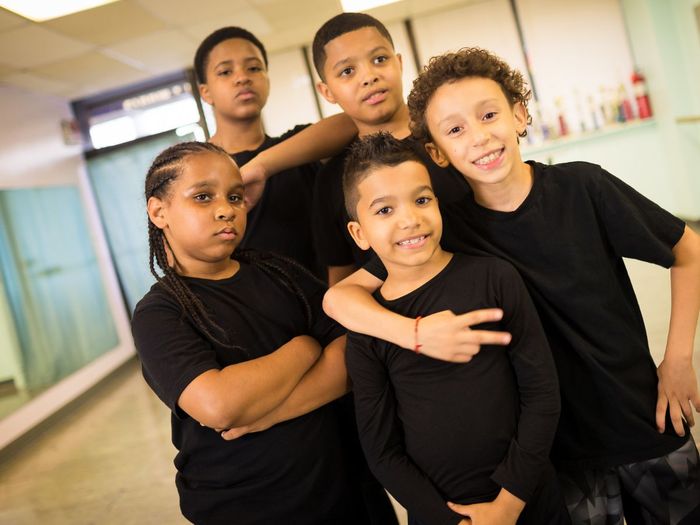 Dance Studios Across the Bronx and Fleetwood
When it comes to finding a top-notch dance studio in the Bronx, there's no better choice than Fancy Feet. For more than four decades, we've delivered exceptional dance and gymnastics classes to students of all ages. With multiple locations across the Bronx and Fleetwood, we make finding the perfect jazz/hip-hop dance studio easier than ever for your child. No matter which of our locations you choose for your child's dance lessons, you can trust that they will receive professional instruction from our skilled instructors.
Register for Jazz/Hip-Hop Today
If your child is interested in a high-energy dance program, allow us at Fancy Feet Dance Studio to introduce them to the world of jazz and hip-hop! We offer jazz/hip-hop classes at each of our four locations, so enroll your child at a dance studio near you today.