Our Faculty
One of the biggest differences that you'll see when your children are enrolled in dance classes at Fancy Feet Dance Studio is the quality of instructors that we have. The director of our studio puts effort into the training that each instructor receives so that the same approach and formatting are the same. Below is a list of the instructors that your child will be working with, and a little about their background. We know that you'll be happy with each of these individuals and your experience at Fancy Feet.
---
Karen Brady
Karen Brady is the Assistant Director of Fancy Feet Dance Studio with over 29 years of teaching and choreography experience. Karen works with all levels of dance from 18 months through adult. She has worked with Fancy Feet Dance Company, a competition and performance team, inspiring young tappers to go for the GOLD and that's exactly what they do under her tutelage. Karen has brought home TOP HONORS for ALL of her routines and is ALWAYS given specialty awards and OVERALL TITLES FOR EXCELLENCE IN TAP CHOREOGRAPHY.
Karen has choreographed for venues such as WALT DISNEY WORLD, HERSHEY PARK, NORWEGIAN CRUISE LINES and in the Spring of 2011, LINCOLN CENTER. Her students are always amazing and prepared. Karen is proud of her two Humanitarian Awards from the BRONX SOCIETY for the PREVENTION OF CRUELTY TO CHILDREN.
Karen loves to dance and appreciates her opportunities to inspire students of all ages. Many thanks to Miss Susan, who makes it all possible. Love to Jamie for all his patience and support.
Angela D'Angelo
Angela D'Angelo started with Fancy Feet Dance Studio at the age of four. When Angela was thirteen years old she became part of Fancy Feet's Competition Team. She studied with various choreographers and has competed in many competitions.
Throughout the years Angela has celebrated the opportunities Fancy Feet Dance Studio has brought to herr, including her three performances in Walt Disney's Magic Kingdom in Orlando, Florida, Hershey Park, various nursing homes in the Bronx, Norwegian Cruise Line and many more. Angela loves being part of the Fancy Feet Family and cannot imagine her life without it!
Alyssa DelVecchio
Alyssa DelVecchio was born and raised in the Bronx, NY and has been a part of the Fancy Feet family for over twenty five years.  
Starting from when she was a toddler, Alyssa always had a passion for dance.  When she was nine she became a member of the Fancy Feet Dance Company.  While on the competition team she won numerous awards and had opportunities to travel with her team performing in places like Walt Disney World in Orlando, Florida, Hershey Park and Norwegian Cruises.  Alyssa credits her passion and love of dance to her teachers at Fancy Feet as they always inspired her to become not only the best dancer, but the best person, she could be.  When given the opportunity to minor in dance at Iona College she leaped at the opportunity knowing it would allow her expand her knowledge of the art form and further deepen her passion.
In 2012 Alyssa was honored by the Bronx Society for the Prevention of Cruelty to Children with the teacher of the year award.
Alyssa strives to inspire each one of her students the way she was and still is inspired at Fancy Feet.  "I couldn't imagine my life without Fancy Feet, and I want to make sure the children I teach feel the same way.  They amaze me with their progress and I love to see them having fun."
Denica Durr
Denica Durr, a native of northeast Ohio began dancing at the age of 8. She is a classical trained dancer and has studied at CLEVELAND CITY DANCE, THE CLEVELAND SCHOOL OF BALLET and spent two summers working with PITTSBURGH BALLET THEATRE. Upon being accepted to THE AILEY SCHOOL, she has recieved a certificate of dance in their two year program and spent an additional year on scholarship where she had the pleasure of working with various choreographers throughout the company. Denica has appeared on "THE DREW CAREY SHOW" has performed at CITY CENTER and helped launch a modern dance company "GRITTY CHERRIES" where she was showcased at THE JOYCE SOHO THEATRE. Denica is extremely proud to be a teacher of the FANCY FEET DANCE COMPANY and equally blessed to be a part of the FANCY FEET family, where she can share her love and passion for the art of dance.
Amanda Durst
Amanda Durst was born and raised in Erie, PA where she began dancing at the age of three. She trained in all styles of dance and was also a member of the Long's Performing Arts Team LLC and traveled to Disney World twice to perform. Amanda also spent a year on faculty with Long's School of the Dance, training under Long's co-founder Marge Long.
In 2009, Amanda graduated from the Boston Conservatory with a BFA in Musical Theatre. While attending BoCo she had the privilege of studying with and attending master classes with many world renowned performing artists.  During her time in Boston, Amanda developed a dance program for a Watertown cheer leading academy, Full Out Cheer. Her Junior and Senior teams became National Champions and were invited to compete in Hawaii by the World Spirit Federation.
After graduating, Amanda moved to NYC!  She has performed regionally and toured nationally with multiple productions and companies such as; The Downtown Cabaret Theatre, Trumpet in the Land, Once Upon A Time Inc., American Family Theatre Co., and The Secret Theatre.  Amanda is also an Acting and Drama teacher that has worked with South Asian Youth Action, American Dance and Drama, and CloverPrep Academy to bring the performing arts to students across the Queens borough.  
Amanda is proud to be a member of the Fancy Feet faculty and family.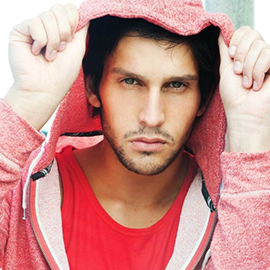 Abri Hellmuth
Abri danced professional for more then 8 years with 6 years of teaching experience in the Big Apple NYC. He holds several degrees from the Association of International Dance Teaches (AIDT) as well as a degree of Industrial Psychology BA from the University of South Africa (UNISA). Abri is a huge supporter and fan of the organization Dancers LOVE Dogs by the wonderful once in a million Brigitte Reeve Taylor.
Abri has studied Jazz,Tap, Ballet, HipHop & Theatre with the famous choreographers and teachers of Broadway Dance Center NYC – Ginger Cox, Debbie Wilson, Sheila Barker, Ray Hesselink, Jared Grimes, Dorit Koppel, Q & Jim Cooney. Last but not the least Abri has studied with the legend Brigitte Reeve Taylor (AIDT Board) Contemporary, Modern & Horton where he also trained and did his Teacher Qualifications with Brigitte Reeve Taylor, Karen Rossouw, Daphne Boje, Marzanne Smith & Kerry Domoney Williams in SA. Abri has worked with Ray Hesselink choreographer for Billy Elliot. He has also worked with MTV star Kristy Morgan choreographing her wedding Flashmob in the heart of NYC – Times Square and danced for the Angelica Cats Rescue for the one and only Allen Degeneres. He also worked for the Korean Popstar Miae Kim.
Abri has taught dance and conditioning in NYC at Fancy Feet as well as Forest Hills Ballet Arts, Man in Motion, Wyckhoff School of Dance, In Motion NY, Bounce & Flip, Kuie Luck Enrichment Center, JKM Fitness, Third Street Music School, Miae's Dance Center, Clay Fitness & Spa and more where he was on regular staff as well as doing spectacular master classes. In South Africa Abri has taught at Bfn Dance Center as well as choreographing the Stoffberg Revue Musicals in Johannesburg for the past three years flying down from NYC. He taught all ages from 18 months through adults and choreographing every year for their big recitals and company work.
Nicole Kadar
Nicole Kadar, graduated magna cum-laude with a B.S. in dance while also studying early childhood education and business at Skidmore College. Nicole has worked with choreographers Robert Battle, Camille A. Brown, Nicole Corea, Teresa Fellion, Ruben Graciani, Erica Pujic, and Jenny Rocha as well as directors Samantha Shay of Hopelandic Theatre Co. and Greg Taubman of Extant Arts Co. Nicole performs professionally as a freelance dancer and currently works with the Matthew Westerby Company. Nicole has taught at the National Museum of Dance's School of the Arts, Saratoga High School, Saratoga City Ballet, and Waterbury Arts' Magnet School. In addition toteaching at Fancy Feet she also teaches for the Junior Division Program at the Ailey School.
Treasure Anne Kosits
Treasure Anne Kosits has been part of Fancy Feet Dance Studio for over twenty years. Treasure began dancing at the age of two with her very first class being creative movement taught by Miss Susan herself. Treasure gradually accelerated to taking classes in ballet, tap, jazz, hip hop, pointe, and gymnastics and many more. At the age of ten, as Treasure's love for dance grew, she auditioned and became part of the Fancy Feet Dance Company. To this day, Treasure still remains part of the Elite Senior Company here at Fancy Feet.
Through the years, Treasure traveled with Fancy Feet to numerous competitions, winning countless awards for herself and her team. She has performed with Fancy Feet in Hershey Park, as well as Walt Disney World three times, on Norwegian Cruise Line – The Spirit, and of course in recitals for over two decades. Besides her award winning dance record, Treasure has been teaching at Fancy Feet for over eight years. With the inspiration of Miss Susan and Miss Karen, Treasure is pleased to be able to share her love of dance with her students, just as she has been taught.
In 2007, Treasure had the honor of being nominated "Dance Teacher of the Year" by the Bronx Society for the Prevention of Cruelty to Children, for her teaching excellence. Treasure finds it rewarding and heart warming to see the smile on a child's face and the sparkle in their eye when they grasp a step or routine.
Treasure is truly blessed to be part of the Fancy Feet Dance Studio's past, present and future!
Andre Lee
Consumed with the idea of telling stories through dance, Andre Lee's style has been described as Broadway meets Urban America. He has fashioned a dance style that pays homage to his childhood heroes Michael Jackson, Michael Peters and Tina Landon. With his fast paced up tempo stage shows and classes, Andre adopts new and innovative ways to entertain his audience and students alike, always giving them a fresh look.
As a performer he has shared the stage with Superstars the likes of, SHAKIRA, THALIA, RIHANNA AND USHER to name a few. He has choreographed stage performances brought to life at the renown clubs, AVALON, CLUB SHOW in NYC as well as, MADISON SQUARE GARDEN. As an instructor he wants to challenge each level accordingly, shape both body and mental awareness for the discipline. "As a dancer your best assets are execution and attention to detail, my job is to refine your natural abilities and highlight your strengths once class at a time."
Kristin Licata
Kristin Licata received her BFA from the Ailey/Fordham University program.  Post graduation, she has danced with Dayton Contemporary Dance Company II, Felice Lesser Dance Theatre, Regina Nejman and Company, Tamara Saari Dance, Vabang!, Vox Luminere, WongDance and Yuka Kawazu/Danse En L'air. She can be seen in the film Jaaneman, in the music video Sweet Light Crude by Newspeak, and use to perform with the band Jigsaw Soul. Kristin is currently dancing with Ariel Rivka Dance, Covenant Ballet Theater, Matthew Westerby Company, and Valerie Green Dance Entropy.
Kristin is an ABT® certified teacher, who currently teaches ballet and modern at Covenant Ballet Theatre Academy and Rivertown Dance Academy, in addition to her contemporary classes at Fancy Feet.  She is a choreographer as part of Arts and Education programs at the Edward R. Murrow H.S. and St. Edmund's Prep in Brooklyn, as well as Hartford Magnet Trinity College Academy in CT. She is the company adviser and resident choreographer for Covenant Ballet Junior Company.
Danielle Lugo
Danielle Lugo has been a part of the Fancy Feet Family for over 25 years, with background skills in Ballet, Tap, Jazz, Hip-hop, and Gymnastics.
At the age of seven, she auditioned and become a part of the Fancy Feet Dance Company. Throughout the past 20 years, she has traveled Nationwide and won countless awards with the Fancy Feet Dance Company. Danielle had the opportunity to perform in Hershey Park, Walt Disney World in '98, '06 and '08, Norwegian Cruise Line, and Lincoln Center.
She has also had the privilege of dancing and working with Hip-Hop Superstar Sean "P-Diddy" Combs, Pop-Star Christina Aguilera, Pop Group Danity Kane and Choreographer to the Stars and MTV's Making the Band, Laurie Ann Gibson. Her dance skills did not stop there, Danielle then went on to be a finalist for the NBA"s Knicks City Dancers, Boston Celtics Dancers and NHL's New Jersey Devils Dancers.
In 2010 she was recognized not only for her hard work, dedication and passion for dance, but for her love of teaching children in the Bronx Community. The Bronx Society for the Prevention of Cruelty to Children awarded Danielle with the Teacher of The Year award after 10 years of teaching at Fancy Feet Dance Studio.
She loves to share her skills and passion for dance with children of all ages and hopes to continue more amazing accomplishments in the future.
Carin Moscicki
Carin Moscicki is a modern dancer originally from Binghamton, New York. She began dancing at four years old and has studied ballet, tap, jazz, Irish, African and modern. She holds a BFA in dance and graduated with honors from the State University of New York at Brockport. Carin still dabbles in choreography, performs, and is currently dancing for Maria Colaco Dance Company.
Before moving to New York, Carin was an assistant director/ choreographer at World of Dance in North Carolina. She has recently begun to learn the art of rhythmic gymnastics, after teaching all styles of dance for over ten years. Carin loves teaching at Fancy Feet Dance Studio, and is excited to share her love of dance with all of her students.
Mariana Ranz
Mariana Ranz is originally from Santa Cruz, Bolivia. She began her training under the direction of Gryssel Berlioz. Later she joined and performed with Compañia de Danza Bellart. At the age of 18, Ms. Ranz relocated to the United States to pursue her higher education studies. She attended the University of California, Irvine and graduated with a B.A. in Dance and a B.A. in Psychology and Social Behaviors.
Ms. Ranz is an ABT Certified Teacher in Primary through Level Seven and Partnering of the ABT® National Training Curriculum and finished her Masters degree in Dance Education with emphasis in American Ballet Theater Ballet Pedagogy from New York University.
As part of her career development, Ms. Ranz traveled to Uganda in 2014 where she had the opportunity to collaborate with Ugandan dance teachers and co-taught a few classes. In addition, she was recently in Bolivia where she held several master classes and prepared a professional development workshop for dance educators.
Ms. Ranz currently teaches at several private and public schools and is excited to have joined the Fancy Feet Dance Studio family.
Tamika Perkins
Tamika has been dancing since the age of 9. She immersed herself in Ballet, Tap, Jazz, Hip Hop, and Gymnastics where she quickly progressed. Tamika auditioned for Fancy Feet Dance Company and from the minute she was in Company she began winning Gold and Platinum awards.
She has performed at WALT DISNEY WORLD, HERSHEY PARK and on NORWEGIAN CRUISE LINE and has worked with amazing choreographers. Tamika believes that the foundations in dance are very important. She feels that the discipline that dance provides are life lessons that can be used in many areas of your life.
Tamika is happy to be part of the Fancy Feet Family and hopes to inspire young dancers.
Antonio Cangiano
Antonio Cangiano is a currently member of the Nai-Ni Chen Dance Company where he has been touring Nationally and internationally. During his journey in the United States Mr Cangiano has worked with Long Island Ballet Theatre, Dardo Galletto Dance, NS Danza and the Martha Graham 2 Company where he was featured in so many lead roles in Martha Graham' s Master pieces. In 2014 Mr. Antonio made his first appearance in he Italian international Dance Festival dancing an Homage to Luigi, the pioneer of the first Jazz dance technique, by Dianna Folio. In 2016 he was selected to dance at the Martha Graham Dance Company 90th Anniversary Season in front of thousands of people at the New York City Center.
Before moving to the United States Mr. Cangiano was already a professional dancer, performing for so many productions such as "Flor" The Musical, "Sangue Vivo" among others. He was also one of the dancer that was touring around all Italy with the acclaimed argentine Pop-Star Lali Esposito.
In 2012 he joined the Acsi Ballet Dance Company where he was featuring so many key roles being an inspiration for the artistic director Dino Carano. In 2013 he danced at the Danse Encore Festival in Toronto, Canada where he won the Gold Medal. In 2016 he was a guest artist for Acsi Ballet at "Premio Positano". Born in Naples, Italy, Antonio began his dance training, having been awarded scholarships. in the following dance academies: Officina delle Arti (Cesenatico), Ateneo Danza (Forlì) under the direction of Stefania Sansavini and Agorà Coaching Project (Reggio Emilia). He graduated in Naples under the tutelage of Dino Carano ( Director of Acsi Ballet Company) in ballet and modern dance. During his career Antonio has been awarded in so many dance competition with the first prize such as Gran Prix (Naples), Premio DOC (Naples), Premio Città di Riccione , Danza in Fiera (Florence), Expression (Florence) ,Premio Città di Sorrento, AJD (Villapiana), Danse Encore (Canada) , Danza Europa ( Ravenna). In 2017 he has beet awarded us "RISING STAR" in an Italian International Dance Festival in NYC.
In 2014 Mr. Cangiano was assigned the first prize by Antonio Fini at the AJD Alto Ionio Dance Festival where, Virginie Mecene, the director of the Martha Graham School of Contemporary Dance, gave him a scholarship for the Graham Professional Training Program as well as a contract to join the Martha Graham 2 Company in New York City. Mr Antonio is also a member of the New Jersey City University (NJCU) for the musical theatre department and he is a guest teacher in so many schools in Italy for American modern dance.
Corey Wright
Corey Wright was born in Baltimore Maryland and grew up mainly training in gymnastics. Starting dance at the age of 16 he knew the only way to catch up was to train with the best so he moved to New York right after high school. He's completed the professional semester at Broadway Dance Center and now has just finished his 2nd season with the contemporary dance company Victory Dance Project. With his gymnastics background he loves to infuse athletic movement in his dancing.
Noelle Duggins  
Noelle Duggins started dancing at Fancy Feet at the age of three. At five years old she auditioned for and made it into the Fancy Feet Dance Company. She performed in Walt Disney World twice, and at Lincoln Center. Noelle has competed Regionally and Nationally and is an award winning dancer.  Each summer she volunteers her time to work at the Fancy Feet Performing Arts Camp. Noelle is excited to continue her journey with the Fancy Feet family and hopes her passion for dance inspires all of her students.
Jordan Lettera
Jordann Lettera started dancing at Fancy Feet at just three years old. At the age of ten, she auditioned for the Fancy Feet Dance Company. Being in Company, Jordann got to live out her dream of being a competitive dancer. She also had the privilege of Dancing in Walt Disney World at eleven years old and Lincoln Center at fourteen. Jordan is a National Dance Champion and an Elite soloist. She has studied Ballet, Tap, Jazz, Hip Hop, Contemporary and Gymnastics.
Jordann later then went on to audition and study dance and musical theatre at the American Musical and Dramatic Academy ( AMDA) at the same time taking classes at Broadway Dance Center.
Jordan began teaching children four years ago and has taught  Zumba at Equinox fitness facilities for the past three years. Now, with that same passion for dance that she's had since she was three, she is excited to bring her love for dance back to the studio that started it all!
Noah Gouldsmith 

Noah Gouldsmith is a native of Kansas City, MO and is currently based in New York City. His professional career has taken him all over the world dancing and teaching. Noah has been a featured dancer in production shows for Princess Cruise Lines, Carnival Cruise Lines, Spirit Productions/Dublin Worldwide Tours and Odyssey Dance Theatre. Noah originated the "Tybalt" track in Rasta Thomas' Bad Boys of dance's "Romeo and Juliet," for which he also toured Europe. Noah danced in the 1st National Tour of "Flashdance The Musical" and also danced in Radio City's "New York Spectacular" choreographed and directed by Mia Michaels. He recently performed on SNL with Jimmy Fallon and is currently playing Romeo in "Disney's Newsies" at Fulton Theatre in Lancaster, PA Noah lives for art and prides himself on constantly continuing to learn and grow.
Candy Rivera

Candy began her dance training at the age of two. Her training consisted of Ballet,Tap,Jazz,Lyrical Contemporary and Gymnastics. By the age of fifteen she was student teaching and managing her own classes under the supervision of studio Owner Alicia Gastgaber . Throughout her high school career she performed in school plays and was apart of the drama club . After Graduating she knew that this was her passion and began training and receiving certifications in Zumba , AFFA group fitness, NASM sports Medicine and Personal Training . Candy received a Bachelor of Arts degree from Kean University and is currently attending for her Masters in Sports Medicine. She choreographed several pieces in college under the insruction of Robert Martinez  and was part of the Kean University Dance team KDT,and enjoyed working with dancers dedicating themselves to the arts. At the age of 16 she fell in love with Acrobatic Arts and has trained at Stebz,Lava Love, Big Apple Circus and is a certified USAIG Coach specializing  in Artistic and Rythmic gymnastics. She is the  Artistic Director/Founder of Outside the Box Gymnastics and has been teaching and Choreographing for the past 14 years.She is constantly striving to improve her skills through classes at Broadway Dance Center , Peridance, and Aerial Arts in New York City and master classes. Her vision is to fusion all genres of dance with Acrobatics and create beautiful stories through each movement.
Candy brings a wealth of experience and education to her classroom. Always striving to learn more and be the student, Candy is continually looking for opportunities to take classes. She feels it is important to continue to get in the classroom as a student in order to better serve as an instructor. Students enjoy a fun atmosphere while learning vocabulary and technique in her classes. Combining her experience working with children and her knowledge of dance, Candy provides a structured and enjoyable atmosphere for dance education. She teaches recreational and Company classes . Candy is currently teaching at several dance studios throughout the Tri-State area.
Candice Segarra
Candice Segarra graduated from Manhattanville College in 2014 with a B.A. in Dance and Theatre and a minor in Communications on a performing arts scholarship. She has studied and performed many styles of dance and performing arts since 3 years old including; ballet, tap, jazz, hip hop, street jazz, musical theatre, modern, contemporary, salsa, acting for the stage & camera and more. Before college, she attended a performing arts magnet high school in Connecticut.
While in college, Candice studied and performed works by Peter Pucci, Marta Renzi, Ben Munisteri, Ann Marie Deangelo, and Andre Kisselev, as well as held roles in many department theatre productions. Candice was an active choreographer for the Dance department's seasonal concerts and a Captain and choreographer for the college's hip hop crew. She has danced on tour with Marta Renzi & Co. at Jacob's Pillow Dance Festival and has performed in the Table of Silence 9/11 project, the xyz nyc series at The Tank, Dance Astoria, RAW Artists, Peridance Faculty Student Showcase, Amalgamate Dance Company's 6th Guest Artist Showcase, Barton Booth, Why, Why, Always at Abrons Arts Center, Mark Morris Dance Center, Disney World, New York City Center and more. Candice has also trained and performed in Italy with Amalgamate Dance Company/DAMAGEDANCE's BREAKOUT summer program. She currently dances with Double Up Dance Company: Team LEGGOO, and freelance dances with various entertainment companies, choreographers and in music videos for recording artists. Candice has been teaching a wide variety of dance styles to ages 2-18 for three years. She also freelances in social media marketing, email marketing and graphic design for dance studios, dance companies and artists. Outside of work, Candice maintains her creativity through her project-based collective of artists, Segarra Dance Theatre Projects, where they focus on bringing awareness of the arts to the people through a multitude of performing art forms. She loves working with the kids at Fancy Feet
Raven McRae
Raven McRae a New York City native, began her dance training at the age of ten and never stop dancing since. She attended LaGuardia Arts otherwise known as the "Fame school". After Graduating she sparked of her dance career as a member of Ballet Hispanic II. She later performed internationally and dancing in venues such as the Joyce Theatre and Lincoln Center. Soon after she made her Broadway debut in Motown the musical which sparked her love for musical theatre. She then worked on Broadway workshops/labs with renown choreographers such as Camille Brown, Josh Prince, Serio Trujillo, And Marcelo Gomez. Raven later became an original cast member of Broadway's first Cirque du Soleil Musical "Paramour". She was interviewed on the New York Times with an article entitled "Catching The Ferry to Broadway "; in honor of being the only New Yorker in the cast of Paramour.  She also interviewed for Dance Spirit Magazine for "The Dirt" where she gave behind the scene info on the creation of a Cirque show.  She is excited to be part of the Fancy Feet Family!
Daniela Hernandez

Daniela is a ballet, tap, and gymnastics teacher at Fancy Feet Dance Studio. She is new to teaching at Fancy Feet, but is certainly not new to our family. Daniela grew up in Fancy Feet, taking classes since the age of three, starting with Creative Movement, just like many of our little dancers. Once becoming a teenager, Daniela began to take more responsibility at the studio by becoming a teacher's assistant. She helped many teachers in the classrooms of ballet dancers, tap dancers, jazz dancers, hip hop dancers, and gymnasts. After completing her training, Daniela is now teacher at Fancy Feet. Daniela feels that the studio should not only a place for young boys and girls to work hard and have fun, but to also feel loved and adored by all who are here.
Ada Cacciatore
Ada Cacciatore is a dancer, performer and teacher from Italy. She began her professional dance training at National Academy of Dance  in Rome, where she received her B.A. She attended several summer intensives including, Random Dance Company, Phoenix Dance Theater and Nederlands Dans Theater at The Place in London and she was also selected to participate in Alonzo King Lines Ballet Summer Intensive. She continued her study at The Ailey school and completed her Independent Study Program. Ms. Cacciatore has performed works by many choreographers including Zarko Prebil,  Max Luna lll, Donald Byrd, Darshan Singh Bhuller, Amaury Lebrun, Lakay Worrell, Sidra Bell, Kevin A. Joseph, Nicola Iervasi, Kevin Albert and Stefanie Batten Bland. She worked as a choreographer/teacher at Asbcompany under the direction of Sônia Melo. In 2016 she joined  Amalgamate Dance Company as a Production/Company Intern, Universo  Católico as Assistant Casting Director.
She is a proud AGMA member, recently she joined the cast of Nativity: Birth of a King a production by Dance Ministry Institute at Gerald W. Lynch Theater
Ada is a new teacher at Fancy Feet and she loves to share her passion and knowledge with Fancy Feet family.
Eleonora Fae
Eleonora is a dancer, dance teacher and choreographer currently  based in NYC. Her training began at the Royal Academy of Dance of  London where she has had the opportunity to focus on Ballet teaching studies.  She is a licensed teacher of the Royal Academy and  holds a Ba(Hons) in Dance studies together  with ABT & IDTA  dance teaching credentials.  These dance education  tools have given her the opportunity to master various aspects of dance  technique and choreography.  Eleonora enjoys teaching contemporary dance, ballet and  acro and loves working with dancers of various levels or backgrounds in dance around the globe. She has successfully trained dance students for their own dance career and  qualifications such as mentoring them in their individual dance teaching courses. Her choreographic  pieces for students  have been highly awarded at  multiple competitions and have been showcased many times in the city.  She has worked with many choreographers , dancers and dance students teaching as a guest artist in an array of educational dance settings . Eleonora continues to pursue her artistic  endeavors in order to contribute further towards the dancers of tomorrow …she is elated that fate has brought her to Fancy Feet!