Our Faculty
One of the biggest differences that you'll see when your children are enrolled in dance classes at Fancy Feet Dance Studio is the quality of instructors that we have. The director of our studio puts effort into the training that each instructor receives so that the same approach and formatting are the same. Below is a list of the instructors that your child will be working with, and a little about their background. We know that you'll be happy with each of these individuals and your experience at Fancy Feet.
---
Karen Brady
Karen Brady is the Assistant Director of Fancy Feet Dance Studio with over 29 years of teaching and choreography experience. Karen works with all levels of dance from 18 months through adult. She has worked with Fancy Feet Dance Company, a competition and performance team, inspiring young tappers to go for the GOLD and that's exactly what they do under her tutelage. Karen has brought home TOP HONORS for ALL of her routines and is ALWAYS given specialty awards and OVERALL TITLES FOR EXCELLENCE IN TAP CHOREOGRAPHY.
Karen has choreographed for venues such as WALT DISNEY WORLD, HERSHEY PARK, NORWEGIAN CRUISE LINES and in the Spring of 2011, LINCOLN CENTER. Her students are always amazing and prepared. Karen is proud of her two Humanitarian Awards from the BRONX SOCIETY for the PREVENTION OF CRUELTY TO CHILDREN.
Karen loves to dance and appreciates her opportunities to inspire students of all ages. Many thanks to Miss Susan, who makes it all possible. Love to Jamie for all his patience and support.
Angela D'Angelo
Angela D'Angelo started with Fancy Feet Dance Studio at the age of four. When Angela was thirteen years old she became part of Fancy Feet's Competition Team. She studied with various choreographers and has competed in many competitions.
Throughout the years Angela has celebrated the opportunities Fancy Feet Dance Studio has brought to herr, including her three performances in Walt Disney's Magic Kingdom in Orlando, Florida, Hershey Park, various nursing homes in the Bronx, Norwegian Cruise Line and many more. Angela loves being part of the Fancy Feet Family and cannot imagine her life without it!
Alyssa Del Vecchio
Alyssa Del Vecchio has been dancing for over nineteen years at Fancy Feet Dance Studio. Alyssa has been part of Fancy Feet Dance Company for the past 10 year and still performs with the Elite Senior Company dancers. She has won numerous first place and platinum awards, as well as, first place in a Duet. She is proud of her performance record and the opportunities for traveling and performing in places like Walt Disney World in Orlando, Florida, Hershey Park and Norwegian Cruises.
Alyssa loves to dance and brings her love of dance to her students. " They inspire me; they are all special in every way" Fancy Feet is family to me, and I want to make sure the children i teach feel the same way.
Denica Durr
Denica Durr, a native of northeast Ohio began dancing at the age of 8. She is a classical trained dancer and has studied at CLEVELAND CITY DANCE, THE CLEVELAND SCHOOL OF BALLET and spent two summers working with PITTSBURGH BALLET THEATRE. Upon being accepted to THE AILEY SCHOOL, she has recieved a certificate of dance in their two year program and spent an additional year on scholarship where she had the pleasure of working with various choreographers throughout the company. Denica has appeared on "THE DREW CAREY SHOW" has performed at CITY CENTER and helped launch a modern dance company "GRITTY CHERRIES" where she was showcased at THE JOYCE SOHO THEATRE. Denica is extremely proud to be a teacher of the FANCY FEET DANCE COMPANY and equally blessed to be a part of the FANCY FEET family, where she can share her love and passion for the art of dance.
Amanda Durst
Amanda Durst was born and raised in Erie, PA where she began dancing at the age of three. She trained in all styles of dance and was also a member of the Long's Performing Arts Team LLC and traveled to Disney World twice to perform. Amanda also spent a year on faculty with Long's School of the Dance, training under Long's co-founder Marge Long.
While studying in Boston, Amanda developed a dance program for a Watertown cheer leading academy, Full Out Cheer. Her Junior and Senior teams became National Champions in 2007 and were invited to compete in Hawaii by the World Spirit Federation. In 2009, Amanda graduated from the Boston Conservatory with a BFA in Musical Theatre. While attending Boco she had the privilege of attending master classes and workshops with many world renowned performing artists.
After graduating, Amanda has performed regionally and nationally with multiple productions and companies such as; The Downtown Cabaret, Trumpet in the Land, Once Upon A Time Inc, American Family Theatre Co., and The Secret Theatre.
Amanda is a new teacher at Fancy Feet and is thrilled to be a part of this dance family and community.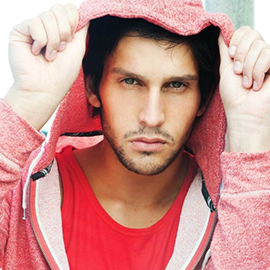 Abri Hellmuth
Abri danced professional for more then 8 years with 6 years of teaching experience in the Big Apple NYC. He holds several degrees from the Association of International Dance Teaches (AIDT) as well as a degree of Industrial Psychology BA from the University of South Africa (UNISA). Abri is a huge supporter and fan of the organization Dancers LOVE Dogs by the wonderful once in a million Brigitte Reeve Taylor.
Abri has studied Jazz,Tap, Ballet, HipHop & Theatre with the famous choreographers and teachers of Broadway Dance Center NYC – Ginger Cox, Debbie Wilson, Sheila Barker, Ray Hesselink, Jared Grimes, Dorit Koppel, Q & Jim Cooney. Last but not the least Abri has studied with the legend Brigitte Reeve Taylor (AIDT Board) Contemporary, Modern & Horton where he also trained and did his Teacher Qualifications with Brigitte Reeve Taylor, Karen Rossouw, Daphne Boje, Marzanne Smith & Kerry Domoney Williams in SA. Abri has worked with Ray Hesselink choreographer for Billy Elliot. He has also worked with MTV star Kristy Morgan choreographing her wedding Flashmob in the heart of NYC – Times Square and danced for the Angelica Cats Rescue for the one and only Allen Degeneres. He also worked for the Korean Popstar Miae Kim.
Abri has taught dance and conditioning in NYC at Fancy Feet as well as Forest Hills Ballet Arts, Man in Motion, Wyckhoff School of Dance, In Motion NY, Bounce & Flip, Kuie Luck Enrichment Center, JKM Fitness, Third Street Music School, Miae's Dance Center, Clay Fitness & Spa and more where he was on regular staff as well as doing spectacular master classes. In South Africa Abri has taught at Bfn Dance Center as well as choreographing the Stoffberg Revue Musicals in Johannesburg for the past three years flying down from NYC. He taught all ages from 18 months through adults and choreographing every year for their big recitals and company work.
Nicole Kadar
Nicole Kadar, graduated magna cum-laude with a B.S. in dance while also studying early childhood education and business at Skidmore College. Nicole has worked with choreographers Robert Battle, Camille A. Brown, Nicole Corea, Teresa Fellion, Ruben Graciani, Erica Pujic, and Jenny Rocha as well as directors Samantha Shay of Hopelandic Theatre Co. and Greg Taubman of Extant Arts Co. Nicole performs professionally as a freelance dancer and currently works with the Matthew Westerby Company. Nicole has taught at the National Museum of Dance's School of the Arts, Saratoga High School, Saratoga City Ballet, and Waterbury Arts' Magnet School. In addition toteaching at Fancy Feet she also teaches for the Junior Division Program at the Ailey School.
Treasure Anne Kosits
Treasure Anne Kosits has been part of Fancy Feet Dance Studio for over twenty years. Treasure began dancing at the age of two with her very first class being creative movement taught by Miss Susan herself. Treasure gradually accelerated to taking classes in ballet, tap, jazz, hip hop, pointe, and gymnastics and many more. At the age of ten, as Treasure's love for dance grew, she auditioned and became part of the Fancy Feet Dance Company. To this day, Treasure still remains part of the Elite Senior Company here at Fancy Feet.
Through the years, Treasure traveled with Fancy Feet to numerous competitions, winning countless awards for herself and her team. She has performed with Fancy Feet in Hershey Park, as well as Walt Disney World three times, on Norwegian Cruise Line – The Spirit, and of course in recitals for over two decades. Besides her award winning dance record, Treasure has been teaching at Fancy Feet for over eight years. With the inspiration of Miss Susan and Miss Karen, Treasure is pleased to be able to share her love of dance with her students, just as she has been taught.
In 2007, Treasure had the honor of being nominated "Dance Teacher of the Year" by the Bronx Society for the Prevention of Cruelty to Children, for her teaching excellence. Treasure finds it rewarding and heart warming to see the smile on a child's face and the sparkle in their eye when they grasp a step or routine.
Treasure is truly blessed to be part of the Fancy Feet Dance Studio's past, present and future!
Andre Lee
Consumed with the idea of telling stories through dance, Andre Lee's style has been described as Broadway meets Urban America. He has fashioned a dance style that pays homage to his childhood heroes Michael Jackson, Michael Peters and Tina Landon. With his fast paced up tempo stage shows and classes, Andre adopts new and innovative ways to entertain his audience and students alike, always giving them a fresh look.
As a performer he has shared the stage with Superstars the likes of, SHAKIRA, THALIA, RIHANNA AND USHER to name a few. He has choreographed stage performances brought to life at the renown clubs, AVALON, CLUB SHOW in NYC as well as, MADISON SQUARE GARDEN. As an instructor he wants to challenge each level accordingly, shape both body and mental awareness for the discipline. "As a dancer your best assets are execution and attention to detail, my job is to refine your natural abilities and highlight your strengths once class at a time."
Kristin Licata
Graduated from the Fordham/ Alvin Ailey BFA Program. There she had the privilege of performing works of ALVIN AILEY AND JOYCE TRISLER, as well as, working with choreographers WILLIAM FORSYTHE, ROBERT BATTLE, SEAN CURRAN, and ELISE MONTE to name a few. Post Graduation, she danced for DAYTON CONTEMPORARY DANCE COMPANY II, VOX LUMIERE and can be seen in the film JAANEMAN.
Currently, she is freelancing with VALERIE GREEN, FELICE LESSER, REGINA NEJMAN AND WONGDANCE. She is on the faculty at COVENANT BALLET THEATER in Brooklyn. She has appeared in several music videos and is thrilled to be working with the students at Fancy Feet.
Danielle Lugo
Danielle Lugo has been a part of the Fancy Feet Family for over 25 years, with background skills in Ballet, Tap, Jazz, Hip-hop, and Gymnastics.
At the age of seven, she auditioned and become a part of the Fancy Feet Dance Company. Throughout the past 20 years, she has traveled Nationwide and won countless awards with the Fancy Feet Dance Company. Danielle had the opportunity to perform in Hershey Park, Walt Disney World in '98, '06 and '08, Norwegian Cruise Line, and Lincoln Center.
She has also had the privilege of dancing and working with Hip-Hop Superstar Sean "P-Diddy" Combs, Pop-Star Christina Aguilera, Pop Group Danity Kane and Choreographer to the Stars and MTV's Making the Band, Laurie Ann Gibson. Her dance skills did not stop there, Danielle then went on to be a finalist for the NBA"s Knicks City Dancers, Boston Celtics Dancers and NHL's New Jersey Devils Dancers.
In 2010 she was recognized not only for her hard work, dedication and passion for dance, but for her love of teaching children in the Bronx Community. The Bronx Society for the Prevention of Cruelty to Children awarded Danielle with the Teacher of The Year award after 10 years of teaching at Fancy Feet Dance Studio.
She loves to share her skills and passion for dance with children of all ages and hopes to continue more amazing accomplishments in the future.
Carin Moscicki
Carin Moscicki is a modern dancer originally from Binghamton, New York. She began dancing at four years old and has studied ballet, tap, jazz, Irish, African and modern. She holds a BFA in dance and graduated with honors from the State University of New York at Brockport. Carin still dabbles in choreography, performs, and is currently dancing for Maria Colaco Dance Company.
Before moving to New York, Carin was an assistant director/ choreographer at World of Dance in North Carolina. She has recently begun to learn the art of rhythmic gymnastics, after teaching all styles of dance for over ten years. Carin loves teaching at Fancy Feet Dance Studio, and is excited to share her love of dance with all of her students.
Mariana Ranz
Mariana Ranz is originally from Santa Cruz, Bolivia. She began her training under the direction of Gryssel Berlioz. Later she joined and performed with Compañia de Danza Bellart. At the age of 18, Ms. Ranz relocated to the United States to pursue her higher education studies. She attended the University of California, Irvine and graduated with a B.A. in Dance and a B.A. in Psychology and Social Behaviors.
Ms. Ranz is an ABT Certified Teacher in Primary through Level Seven and Partnering of the ABT® National Training Curriculum and finished her Masters degree in Dance Education with emphasis in American Ballet Theater Ballet Pedagogy from New York University.
As part of her career development, Ms. Ranz traveled to Uganda in 2014 where she had the opportunity to collaborate with Ugandan dance teachers and co-taught a few classes. In addition, she was recently in Bolivia where she held several master classes and prepared a professional development workshop for dance educators.
Ms. Ranz currently teaches at several private and public schools and is excited to have joined the Fancy Feet Dance Studio family.
Tamika Perkins
Tamika has been dancing since the age of 9. She immersed herself in Ballet, Tap, Jazz, Hip Hop, and Gymnastics where she quickly progressed. Tamika auditioned for Fancy Feet Dance Company and from the minute she was in Company she began winning Gold and Platinum awards.
She has performed at WALT DISNEY WORLD, HERSHEY PARK and on NORWEGIAN CRUISE LINE and has worked with amazing choreographers. Tamika believes that the foundations in dance are very important. She feels that the discipline that dance provides are life lessons that can be used in many areas of your life.
Tamika is happy to be part of the Fancy Feet Family and hopes to inspire young dancers.
DJ Green
DJ started dancing at the age of 3 at a local studio in her hometown of Hilton Head Island, SC. This small town girl's passion for dance quickly outgrew the Low Country and by the age of 14 she was dancing alongside one of the most honorable dance conventions in the nation as apart of their travel performance team. DJ's experience with Tremaine Dance Convention advanced not only her knowledge of dance, but matured her training as a dance educator as well. During her off time from traveling regularly on the weekends, she volunteered at numerous dance summer camps for young dancers while also teaching classes during the school year. DJ brings a trail of accolades from her career as a competitive dancer for almost 15 years, including overall high score awards, dancer of the weekend, and the Rising Star Scholarship granted by the Arts Center of Costal Carolina during her senior year. She is currently a sophomore at Pace University in New York City studying Arts and Entertainment Management with a minor in Psychology. DJ continues her dance training at Broadway Dance Center, Steps on Broadway and PeriDance Capezio Center while in school. She aspires to pursue a professional career in dance upon graduation.
DJ is excited to be a member of Fancy Feet to share a positive attitude and supportive environment, but most importantly her love for dance, with this very deserving community!
Douglas Shankman
Doug Shankman is very excited to be working with Fancy Feet. For the past twelve years, Doug has been dedicated to teaching the art of dance to young artists both Nationally and Internationally. As a Tap Dancer, Doug has worked with Gregory Hines, Maurice Hines, DancEllington, The American Dance Machine, Karin Baker and Brenda Bufalino. As an actor, he performed in the National Companies of 42nd Street, A Chorus Line, My One and Only, Singin' In The Rain and On Your Toes. Currently, Doug is on the Tap Faculty at Broadway Dance Center and is the Artistic Director of Contemporary Dance Arts which is dedicated to creating new works for Stage, Television, Film, Special Events and Webinar Series. This past Summer, Doug choreographed a critically acclaimed production of Legally Blonde with the Summer Theater of New Canaan. He has received nominations for his choreography in Music Man, Hairspray, Grease and Joseph and the Amazing Technicolor Dream Coat. Other recent Directorial and/or Choreographed productions include: South Pacific, Carousel, You're A Good Man Charlie Brown, Anything Goes, Company Big River, My Fair Lady, Oklahoma, The Full Monty, The King and I, Tap Attack, Musical Millennium, Manhattan Rhapsody, and Primal Vision, a contemporary ballet with an original score inspired by the art, work and life of pop artist, Keith Haring.
Rachel Mazur
Rachel Mazur is a native of Lexington, KY where she began training at The Lexington Ballet School. She received her B.A in Ballet Performance and Dance Pedagogy from Point Park University, and her M.A in Teaching Dance in the Professions: American Ballet Theatre Pedagogy from New York University. In addition, she is an ABT® Certified Teacher for Primary through Level 7 & Partnering of the ABT® National Training Curriculum. She has taught, directed, and choreographed for several places in the New York City and Central Kentucky areas including: Dancers Responding to Aids, Usdan Summer Camp for the Performing Arts, After 3 Arts, The Lexington Ballet, East Pointe Dance, and The Kentucky Governor's School for the Arts.