Jazz & Hip Hop Dance Classes For Kids In New York
If you're looking for an after-school activity for your child, you may want to sign them up for a jazz and hip hop dance class at Fancy Feet Dance Studio. Our children's dance classes are not only fun and energetic, they are great for kids who aren't necessarily drawn to team sports and other extracurricular activities. We have three dance studios in the Bronx on Allerton Avenue, Crosby Avenue, and Unionport Road, and one additional location on Gramatan Avenue in Fleetwood. If you have any questions regarding our kids dance classes, contact our friendly staff today.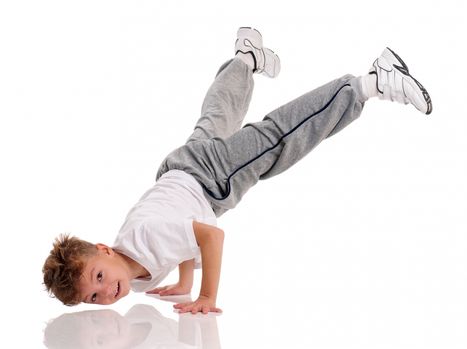 How Do I Know If Dance Is A Good Activity For My Child?
Wondering if a jazz and hip hop dance class is a good fit for your child? If so, consider your child's interests and personality. Does your child start to move and shake when music is playing? Do they enjoy watching other people boogie on the dance floor? If you answered yes to these questions, enrolling your little one in a children's dance class may be a great activity for them.
What To Expect From A Children's Jazz & Hip Hop Class
When you sign your little one up for a jazz and hip hop dance class at one of our New York dance studios, they'll have an opportunity to express themselves in a safe and comfortable environment. We recommend arriving to the studio 15 minutes before the class begins, so your child has time to meet their dance instructor.
The first part of the dance class will involve a quick warm up of stretching, cardio, and strength exercises. Once your child is warmed up and ready to dance, they'll start to learn a few basic dance grooves by following along with their dance instructor. Most instructors will count out loud during the class, making it easier for young kids and beginner dance students to follow along.

Reasons To Enroll Your Child In A Dance Class
At Fancy Feet Dance Studio in New York, we believe there are many benefits to enrolling your child in dance classes. From freedom of expression to promoting a healthy and active lifestyle, your child can benefit greatly from taking our jazz and hip hop dance class. Don't believe us? Check out some of the incredible benefits below!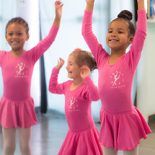 Promotes Anaerobic Movement
As a parent, it can be challenging to get your child off of the couch. Our jazz and hip hop dance class is a high-energy workout that incorporates a great deal of cardio. This will not only help your child develop stronger bones and muscles, it will increase their physical stamina so they don't run out of energy quickly.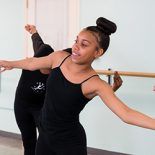 Encourages Mental Health
The health benefits of dance classes aren't just physical — they can also keep your child's psyche happy, too. Cardiovascular exercise has been found to relieve stress in children, and music has been found to decrease feelings of anxiety and depression. When you combine dance and music, you get a therapeutic and fun way for your child to decompress.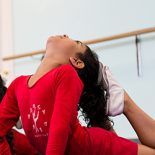 Allows Freedom Of Expression
Young children are inherently creative, and providing them with a creative outlet is crucial to their mental health. When you sign your kid up for a jazz and hip hop dance class at Fancy Feet Studio, you're encouraging them to express themselves in a new and unique way. For the entirety of the class, your child will be completely immersed in the music and dance moves that they won't have time to worry about school, homework, or any other things that may be weighing on their mind.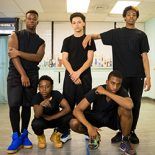 Develops Social Skills
When children are young, it's important to get them accustomed to social situations so they learn to interact with others in a proper manner. If your little one has low self-esteem or they are struggling to interact with other children their age, signing them up for a dance class may be just what they need. At Fancy Feet Dance Studio, our children's dance classes are taught in groups, which will give your child an opportunity to meet new people outside of their regular social circle.
Fancy Feet Dance Studio In New York
As New York's Top Rated Local® Dance Studio, Fancy Feet Dance Studio is proud to offer children's jazz and hip hop dance classes, ballet classes, creative movement classes, and much more. If your child has expressed an interest in dance, now is the time to sign them up for one of our fun kids dance classes! To see what others have to say about our children's dance studio, visit our testimonials page online or contact our friendly staff today. To view our dance class schedules, click on the dance studio location below!