Contemporary Dance Classes For Children In New York
Does your little one have a ton of energy to expel? Has your child expressed interest in dance classes in the past? If you answered yes to these questions, you may want to consider enrolling your little one in a contemporary dance class. Contemporary dance is a unique style of expressive dance that combines a variety of dance genres like jazz, ballet, and modern dance.
Unlike the structured nature of other forms of dance, contemporary dance classes encourage improvisation and unconventional movements. This style of dance focuses on the connection of the body and the mind through fluid, organic movements. When you enroll your child in a contemporary dance class at Fancy Feet Dance Studio, they will have the opportunity to explore their body and emotions through dance with other children in their age range.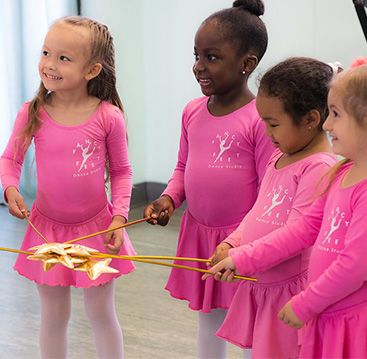 Fun Facts About Contemporary Dance Classes for Kids
This unique style of dance was developed during the middle of the 20th century.
Contemporary dance classes give children the unique opportunity to explore fluid movements. There is no right or wrong way to dance in this style!
Any type of music can be used in contemporary dance classes. This means your child will get to explore various musical genres, offering them new and unique forms of expression while they dance.
Studies have shown that children who take regular dance classes can help them to reduce stress and tension in both the mind and body.
Contemporary dance gives your child complete creative freedom to jump, twirl, and move at their own pace.
No matter what is going on in your child's life, they will be able to rejuvenate themselves in a dance class. In a contemporary dance class, your child can follow their instincts and connect with their inner selves.
Enrolling your child in a dance class will help your child feel more comfortable in their body. Dance classes are also a great way to build muscle and improve flexibility.
Contemporary dance utilizes elements of classical, modern, and jazz.

Contemporary Dance Classes For Kids In New York
If you're looking for a dance studio in New York that offers contemporary dance classes for children, look no further than Fancy Feet Dance Studio. We offer a variety of children's dance classes in Allerton, Crosby, Fleetwood, and Unionport, and we have some of the best dance teachers in the state. If you're interested in learning more about our other dance classes like hip hop, jazz, and ballet, check out our dance classes online!