Boys Hip Hop Dance Classes
Boys Hip Hop Dance Classes
Sign Up For Dance Classes in the Bronx and Fleetwood
Learn Bold Moves With This Urban Street Style
Our boys hip hop dance class is a wonderful outlet for kids and teens to explore dance in a comfortable environment. Boys who may otherwise be skeptical of taking a dance class may find hip hop to be a more enjoyable alternative to traditionally female-focused dance styles, such as ballet and tap. If your son is looking for an exciting, active outlet that isn't a sport offered at school, encourage him to give hip hop dancing a try! While our boys hip hop dance class is for boys only, other dance classes are open to both boys and girls.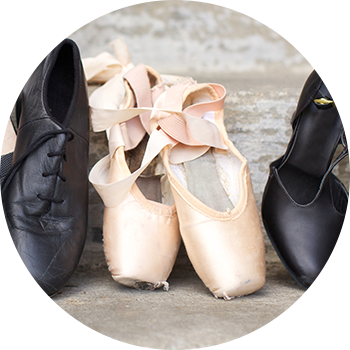 Why Enroll Your Kid Or Teen In Boys Hip Hop Dance Class?
Encourages physical activity

May help reduce stress levels
Helps shy kids blossom
Comfortable, boys-only environment
Younger boys can look up to older peers
Older boys have the opportunity to be role models
Helps boys gain strength, coordination, and balance
Enroll Your Kids And Teens In Hip Hop Dance Class Today!
Students in our boys hip hop dance class will learn popular styles within the genre, including popping, locking, and breakdancing. Each class is full of energy and presents dancers with rewarding challenges as they master new moves and transition to higher difficulty levels.
With dance studios in Allerton, Crosby, Fleetwood, and Unionport, Fancy Feet offers opportunities for kids and teens to join a variety of dance classes in the Bronx and in Fleetwood. Our philosophy is focused on ensuring every student has fun while learning foundational dance skills. Contact us today for more information about boys hip hop and all of our other dance classes!
At Fancy Feet Dance Studio, the happiness and well being of our clients is what we prioritize. You'll see that many of our students and their parents have had great experiences when working with Fancy Feet Studio. If you're interested in learning more about the classes that we offer or have any questions that we can provide clarity on, don't hesitate to reach out to us and we'll make sure that you're taken care of. Feel free to browse our Allerton, Crosby, Fleetwood, and Unionport dance schedules online today.