Learn Jazz Moves With A Hip-Hop Twist
The Fancy Feet Dance Studio jazz program is perfect for active, creative kids and teens who love to express themselves through movement. Jazz dancing is a great workout for the body and brain — students will be challenged both physically and mentally as they learn new moves, memorize routines, and hone their skills and muscle memory in order to achieve a greater mastery of this dance form. It is also a wonderful chance for kids of all ages to make friends and express themselves through motion. Our studio offers potential dance company opportunities for serious students as well.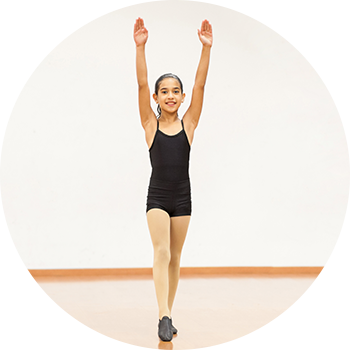 Benefits Of Jazz Dance Classes For Children And Teens
Use time and energy for a productive hobby
May help establish better focus and attention span
A great way to make friends
Encourages self-expression
Helps students stay active and physically fit
Improves posture, flexibility, balance, and strength
May help reduce stress and anxiety
Watch Your Child Or Teen Blossom Through Jazz Dancing!
Outgoing and reserved students alike can find their place in a jazz dance class at Fancy Feet Dance Studio. This style is great for kids and teens looking to practice a high-energy form of dance. Students in our jazz dance classes will learn to execute turns, leaps, isolations, and specific positioning of the feet, arms, and hands in order to achieve the shapes and motions associated with classic jazz dancing. For added fun, we throw in hip-hop inspired choreography that adds even more moves to master and enjoy.
These classes will help every participant learn the basics of jazz dance and beyond thanks to high-quality guidance from our dance instructors. We train all of our instructors carefully to ensure teaching styles are consistent across all classes.
Our jazz dance classes are offered at all of our dance studio locations in Allerton, Crosby, Fleetwood, and Unionport. Sign up today!